Join us for a holiday in Germany
---
Close to home but also far away
Relax in Eifel National Park
Visit vibrant cities from Dormio Resort Eifeler Tor
Germany is a popular holiday destination among holidaymakers from all over Europe. Do you want to go on holiday abroad but you don't want to travel too far? A holiday in Germany is the perfect choice! Germany has much to offer because of its many different landscapes in very different areas. Spending time in nature, in the mountains, by the water or in the city - it is all possible during your holiday in Germany!
View our accommodations
Explore the Eifel from Dormio Resort Eifeler Tor
The Eifel is the eastern part of the medium-height Eifel-Ardennes plateau and is situated on the north side of the Moselle and to the west of the River Rhine. The largest part is in Germany, in the federal states North Rhine-Westphalia and Rhineland-Palatinate, and a small part is in Belgium, in the East Cantons. The highest point is the Hohe Acht, with an altitude of 747 metres. You can explore this area of natural beauty from Dormio Resort Eifeler Tor, situated close to Eifel National Park. It takes about an hour by car to get to the Eifel from Maastricht. In the Eifel you will find dense forests, beautiful green valleys and volcanic lakes. And plenty of places to go for young and old, like water parks and lovely restaurants where you can eat out.
Explore Resort Eifeler Tor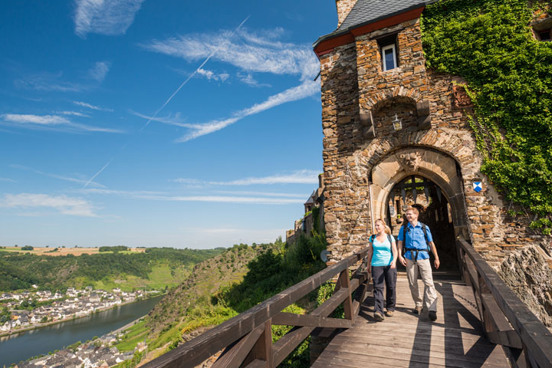 Activities in the area
There are many beautiful places to visit and many activities you can do in the surroundings of the Eifel. Are motors sports your kind of thing? Visit Nürburgring, a race track with a rich history, which has been operating since 1927. Would you rather take in the local culture? Visit Monschau, where you can admire the beautiful town centre and relax while sitting on a terrace. But make sure you visit the castles at Brühl.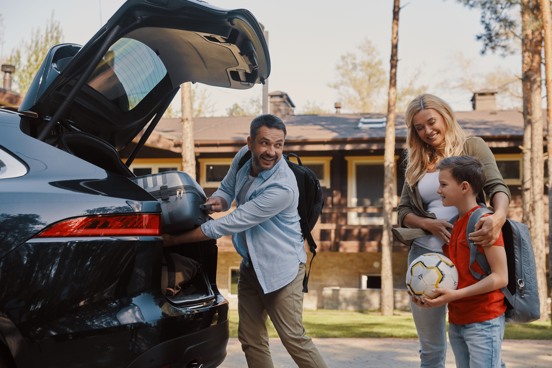 Go on holiday by car
Germany is not far away and it is easy to get there by ferry and car. Going on holiday by car has several advantages to going by plane. You can easily get to other villages, cities and woodlands from the resort, without having to worry about public transport, taxis or a hire car. And you have the freedom and possibilities to take all the things you want with you. Perfect for a holiday closer to home, while still feeling you are away from it all!
Book a great holiday in Germany now
Do you fancy a wonderful holiday in Germany? At Dormio Resort Eifeler Tor you can go on a wonderful holiday with people of different ages and with different interests. Check out the accommodation and contact us! Schöne Ferien!
Book your stay with Dormio now