Holiday in the Netherlands? Come and enjoy yourself at Dormio
---
Cycle through a constantly changing landscape
Blow away the cobwebs and relax in the fresh air
Explore vibrant cities while staying at Dormio
The Netherlands is a great country for a holiday, with much to offer. It is therefore not a surprise that the Netherlands is a popular holiday destination. The constantly changing landscape will give you that special holiday feeling. The landscape varies from coast, woodlands and the Limburg hills to vibrant cities like Maastricht. Enjoy all that the Netherlands has to offer. At Dormio, you will stay in luxury accommodation, with a choice between welcoming hotels and spacious holiday homes.
View our accommodations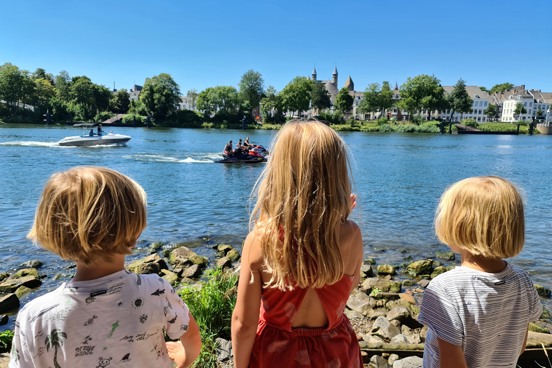 Explore the Netherlands with your family
Would you like to go on holiday with your nearest and dearest or your extended family? The Netherlands is a great place to enjoy together. Going to the Netherlands does not involve a long journey, which is great when you have children. At our resorts you can share meals, play games and chill out with your family while staying in a beautiful holiday home in, for example, Maastricht. There is lots to do for both children and adults. The Netherlands is a country with many family-friendly activities. Go for a nice nature walk or a stroll in the city, or go for a bike ride with the whole family.
City break to Maastricht
Looking for a fantastic city break? Visit Maastricht in the southern tip of the Netherlands! Dormio Resort Maastricht is a wonderful place to stay. Maastricht has a beautiful historic city centre and is great for shopping. Maastricht is situated in South Limburg among the hills, which is a perfect area for cycling and all kinds of other activities. The city is close to the River Maas (in French: the Meuse), a beautiful river with a total length of 950 kilometres. Enjoy the good life in this city, renowned for its relaxed atmosphere, many shops and friendly terraces. There are also other interesting towns nearby, like Heerlen, the capital of street art. But Sittard-Geleen is also popular, make sure not to miss this laid-back town!
Explore Dormio Resort Maastricht
Beach holiday in Zeeland
Would you like to enjoy a wonderful beach holiday in the Netherlands? Come and stay with us, only 1.2 kilometres from one of the cleanest sandy beaches of the Netherlands and the Dutch beach with most hours of sunshine. Dormio Resort Nieuwvliet-Bad is a brand new resort that opened this summer. It is situated on the Zeeland coast and has extensive facilities. For example, go for a swim in the indoor or outdoor swimming-pool, enjoy a drink and something to eat on the outdoor terrace of our modern restaurant by the creek, or take part in the best children's entertainment in the Mio Kids Club. The perfect destination for a beach holiday in the Netherlands!
Explore our resort in Zeeland
City break in Arnhem
Another city which is perfect for a city break in the Netherlands is Arnhem. Here you will find an amazing, unique hotel: Fashion & Design Hotel Modez. Based at this welcoming hotel, you can explore Arnhem, the Dutch town of fashion. Hotel Modez is in the Fashion District in Arnhem, with a unique variety of shops and eating places in the vicinity. If you like friendly town centres, shops and eating places, Arnhem is a good choice.
Explore Hotel Modez Arnhem
City break in Valkenburg
The lively town of Valkenburg is well-known for its historic centre, the undulating landscape and the many activities for young and old. In brand new Dormio Wijnhotel Valkenburg you can enjoy a delicious drink and familiarise yourself with the best quality wines at Restaurant Bruis. It is situated immediately opposite the oldest train station still in use in the Netherlands and is only a 5-minute walk from the vibrant town centre of Valkenburg. The perfect location for your South Limburg city break in Valkenburg.
Explore Wijnhotel Valkenburg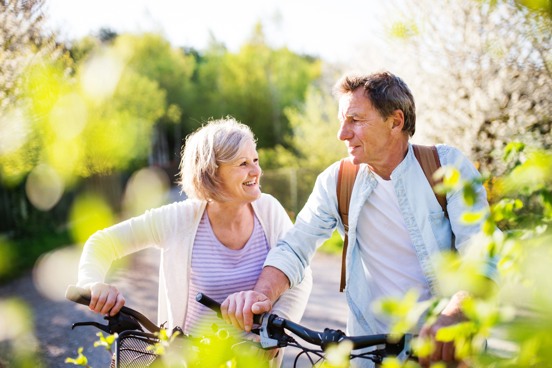 Cycling holiday in the Netherlands
The Netherlands is, of course, renowned for its many beautiful cycling paths. The landscape is perfect for wonderful bike rides. What about the village of Gulpen, for example. Or you can ride through woodlands or dunes or along the coast. Cycling is great fun and healthy, whether you want to go fast or at a more leisurely pace. From the Dormio resorts you can cycle everywhere, whether you want to go shopping in town or spend an active day in the natural environment. There are many different options for bike rides everywhere, on a standard bike or an e-bike. E-bikes make cycling a bit easier and more relaxing, which is great when you are on holiday.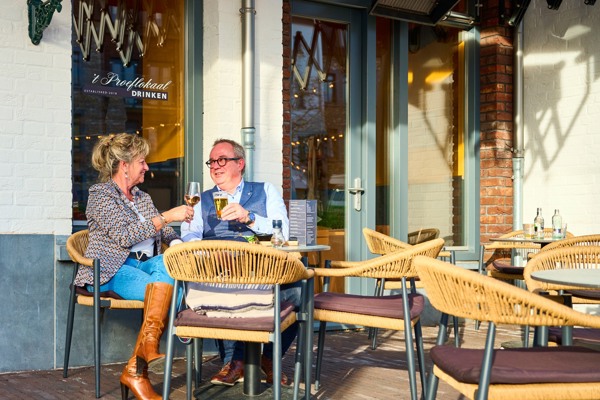 Book a great holiday in the Netherlands now
Would you like to have a wonderful holiday in the Netherlands? At Dormio we have various options for all ages and for parties ranging from two guests to whole families, so there is something to suit everyone! View the accommodation offered by Dormio now or contact us. Enjoy your holiday!