Enjoy nature in Eifel National Park,
right beside Dormio Resort Eifeler Tor
Explore Eifel National Park
---
A nature reserve with beautiful flora and fauna
Situated right beside Dormio Resort Eifeler Tor
Many cycling and walking routes
Spot wild animals
The beautiful Eifel National Park is situated in the north of the Eifel. This is a nature reserve covering an area of 110 km². Eifel National Park forms part of the High Fens nature reserve; this is the perfect holiday destination for true nature lovers. In this area you can enjoy different types of woodland, hills, viewpoints, cycling and hiking routes and beautiful reservoirs, like the Rursee, the Urftsee and the Obersee. Do you want to explore this fantastic nature reserve? Stay at Dormio Resort Eifeler Tor, right beside Eifel National Park!
Discover the resort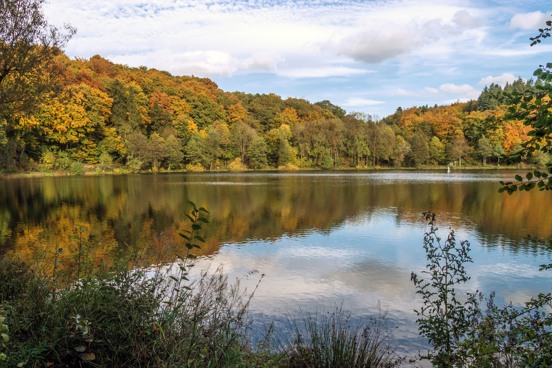 Enjoy the stunning flora and fauna in Eifel National Park
You will never stop to be amazed by the natural beauty you find in the unspoilt natural environment of Eifel National Park. From beech and conifer woodlands to undulating hills, fast-flowing streams and beautiful reservoirs. This beautiful environment is also excellent for spotting all kinds of plants and animals. Have you every spotted a real wildcat? You may well come across one in Eifel National Park! There are many other animals you might see here, like red deer, lynxes and black storks. On the flower meadows you will find stunning flowers and the most beautiful butterflies.
Go for a walk in Eifel National Park
Eifel National Park is a beautiful natural area all year round. In the spring, the many daffodils make the flower meadows turn yellow, and in the winter you will find many wild animal footprints in the snow. Its 240 kilometres of well-maintained trails make Eifel National Park a paradise for walkers! Whether you are an experienced hiker or prefer to walk on a flat surface - everything is possible here. Do you want to explore all the beautiful places in Eifel National Park? Take the 86-kilometre wilderness trail that runs through the middle of the Eifel.
Would you like to find out more about the hiking routes? Visit the tourist information centre at our resort or get information from the National Park Gates.
Book your stay in the Eifel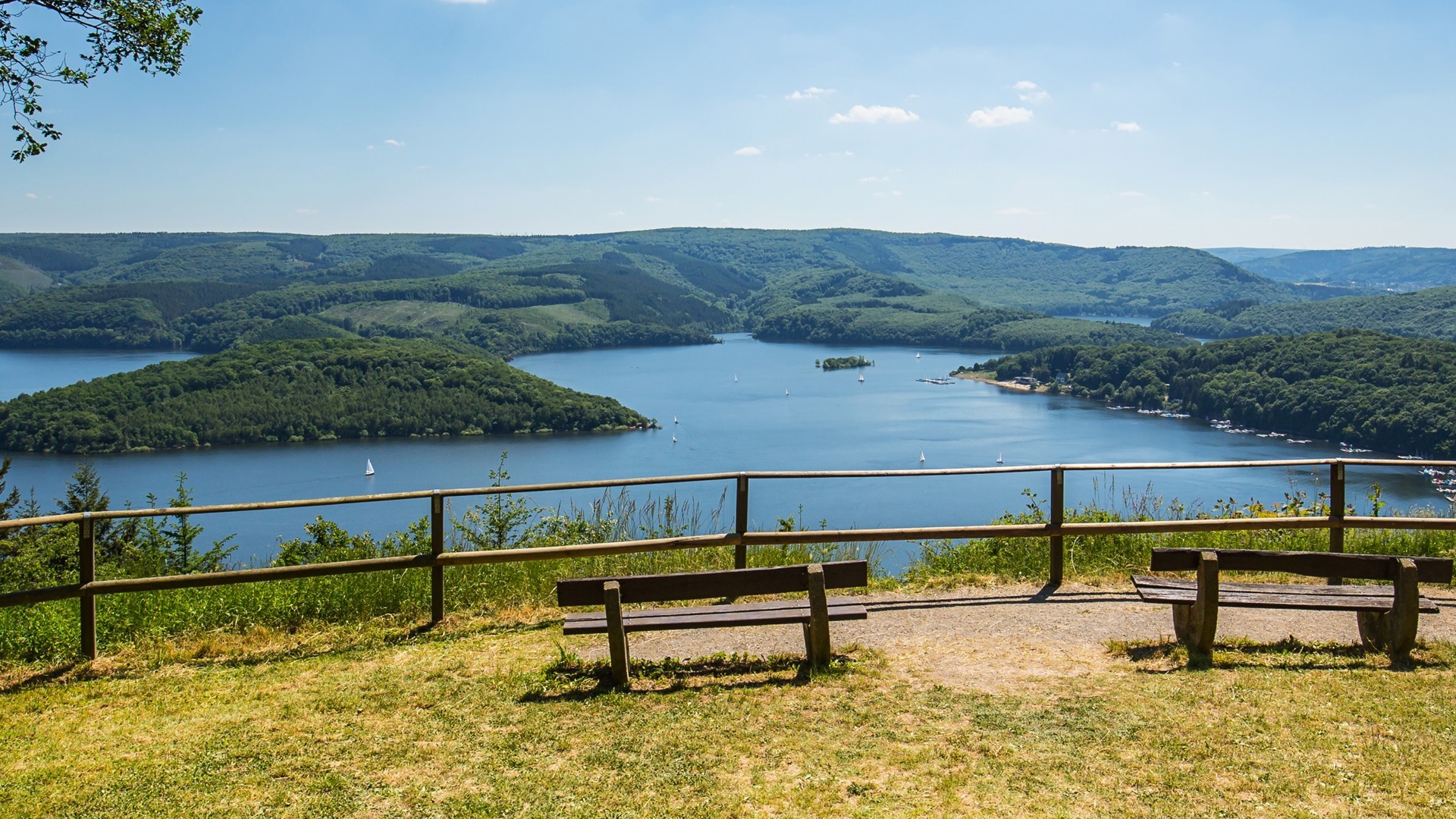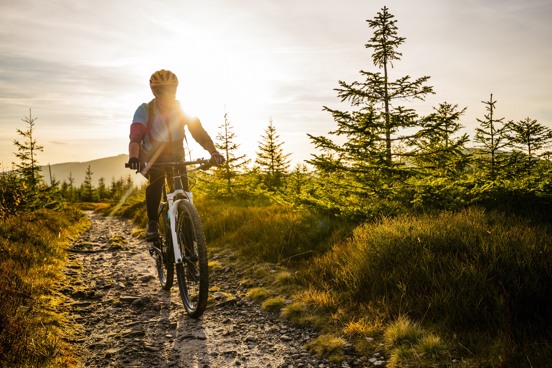 Explore Eifel National Park by bicycle
The Eifel is also a popular holiday destination among keen cyclists! Eifel National Park has more than 100 kilometres of cycling routes. You will end up doing quite a bit of climbing in this hilly area, and an e-bike is therefore highly recommended! Don't have an e-bike? At the bike hire shop on Dormio Resort Eifeler Tor you can hire all kinds of different bikes, including e-bikes and e-mountain bikes. Do you want to go cycling with the whole family? Along the rivers of Eifel National Park you will find several cycling routes that are perfect for families with children. Mountain bikers will have a great time in this area of natural beauty. True fanatics can do several fantastic MTB rides here; stunning views will be your reward!
Visit authentic Eifel villages
There are a number of picturesque villages and towns in and around Eifel National Park which are definitely worth a visit! The idyllic Eifel town of Monschau is highly recommended. Monschau is situated among the hills, along a meandering river, and it has attractive, narrow streets with pretty half-timbered houses and beautiful front walls. And don't forget to sample the local beer on the attractive terraces in Monschau! Another small town that is not to be missed is Heimbach. The town centre of Heimbach is only a few minutes by car from Dormio Resort Eifeler Tor. Have lunch in the cosy Mariawald Abbey or visit Hengebach Castle!
Book your stay in the Eifel