Enjoy the extensive facilities
and experience an unforgettable holiday
Facilities at Dormio Resort Vallorcine
---
Restaurant and terrace with stunning views
Heated swimming-pool
Sports & Wellness
Dormio Resort Les Portes Du Mont Blanc has a number of facilities that will make your stay in Vallorcine even more pleasant. Visit our restaurant with terrace, go for a swim in the swimming-pool, use the fitness and wellness facilities or travel to and from Chamonix by train for free! In the winter you can also use the various winter sports facilities, and in the summer there are great activities for the whole family.
Explore the resort
View the facilities at Dormio Resort Les Portes Du Mont Blanc
Have your breakfast, lunch or dinner in our restaurant with beautiful views
Start your day properly, with an elaborate breakfast with fresh rolls? You will find a warm welcome at Restaurant L'Ours Bleu within the resort, with wonderful views of the mountainous surroundings! This is a beautiful place to have lunch in the afternoon and enjoy a cosy dinner in the evening. The menu includes a number of dishes which are prepared with passion by our chef. After dinner, you can enjoy a drink at the bar or play one of the entertaining games on offer! In both summer and winter, the terrace is the ideal place for a drink and something to eat.
The restaurant will be closed from 10 September 2023 to 16 December 2023.
Explore our restaurant
Relax in the heated swimming-pool and wellness facilities
After an active day in the mountains, it is time to relax! Our resort has a heated swimming-pool, a hot tub, a sauna and a hamam. As a guest of Dormio Resort Les Portes Du Mont Blanc, you can use the wellness facilities free of charge. This is the ideal place to unwind!
Do you also want to continue your cardio and weights training during your stay? Visit our gym with professional equipment.
More about Fitness & Wellness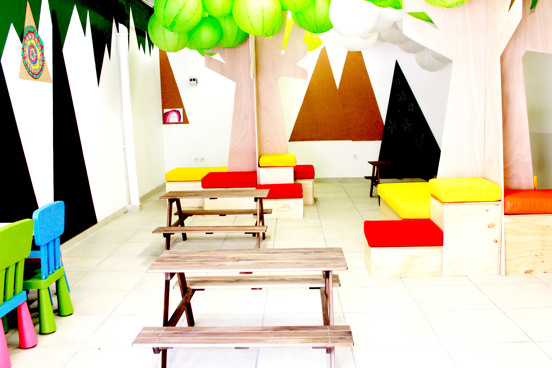 Take part in our Fun & Entertainment programme with your kids
In July and August, our Fun & Entertainment team organises all kinds of great activities especially for our youngest guests! For example, your children can jump around on the Mio bouncy castle or go for a pony ride. Do you want to go out with the whole family? Take one of our mountain bike tours or go climbing and rafting with an instructor. Fun is guaranteed! The activities may be subject to a charge.
Travel by train for free
Would you like to visit the surrounding towns and villages by train? There is a train station within walking distance of our resort. The Mont Blanc Express will quickly take you to Saint Gervais-le Fayet, Servoz, Les Houches, Chamonix, Argentière or Martigny (Switzerland). As a guest of Dormio Resort Les Portes Du Mont Blanc you are offered free travel by train from Vallorcine to Chamonix and back. At our resort's reception you can get a train ticket or ask for more information. Would you rather go by bus? You can also easily get to most of the surrounding villages by bus!
Explore Chamonix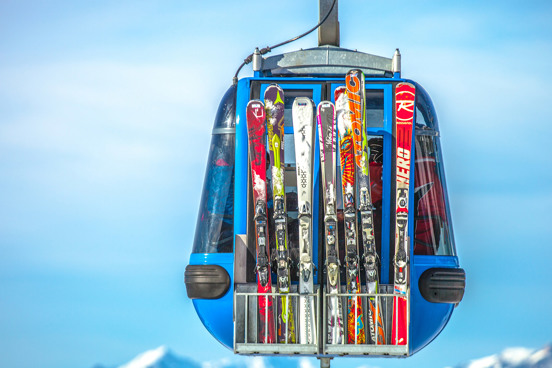 Make use of the convenient winter sports facilities
Are you visiting our resort in the colder months to take part in winter sports but don't have all the gear you need? No problem! You can hire all your winter sports gear at Locaskis, within walking distance of our resort. You will also find ski lockers at our resort, where you can safely store your equipment, and a free ski boot heating system to dry your ski boots quickly after a day out in the mountains. Are you ready to go onto the piste? Take the ski lift immediately outside our resort!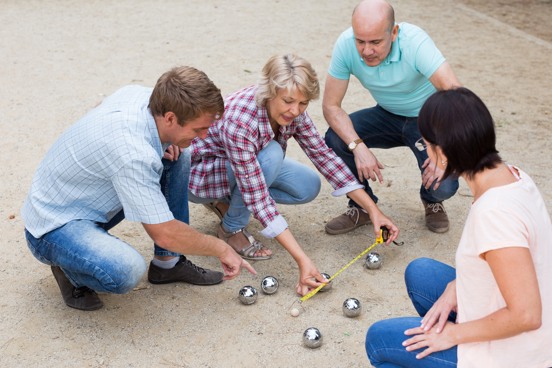 Play Jeu de Boules with beautiful views in the background
At our resort you can play a convivial round of Jeu de Boules, which means: the game of the balls. Technique, tactics, concentration and team spirit are the main elements of this typically French ball game. A relaxing and entertaining sport for young and old! During the summer months, we regularly organise an entertaining après-ski-sun. You can play Jeu de Boules while enjoying something to eat and drink and listening to good music. Which team will win the prize?
There are even more facilities you can use during your stay in Vallorcine
Do you have any questions or would you like some tips about the local area or the best activities? The staff at our resort's reception will be happy to help! Dormio Resort Les Portes Du Mont Blanc in Vallorcine also has an attractive lobby, a laundry and free WiFi. With all these convenient facilities within easy reach, you can enjoy a wonderful, carefree holiday in the French Alps!
Book your stay in Vallorcine