Spend the night in a unique room,
furnished by a leading designer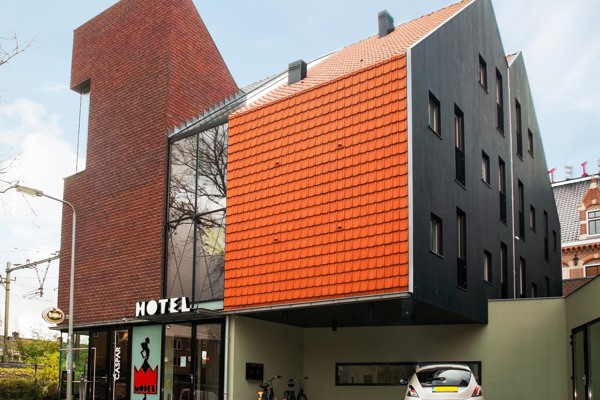 Design hotel Modez in Arnhem's Fashion District
In the vibrant Fashion District (in Dutch: "Modekwartier"), near Arnhem's friendly town centre, you will find Hotel Modez. A warm welcome awaits you here!
In Arnhem's Fashion District
Bar and restaurant Café Caspar in the hotel
Unique rooms, furnished by Dutch designers
Free parking nearby
Explore Hotel Modez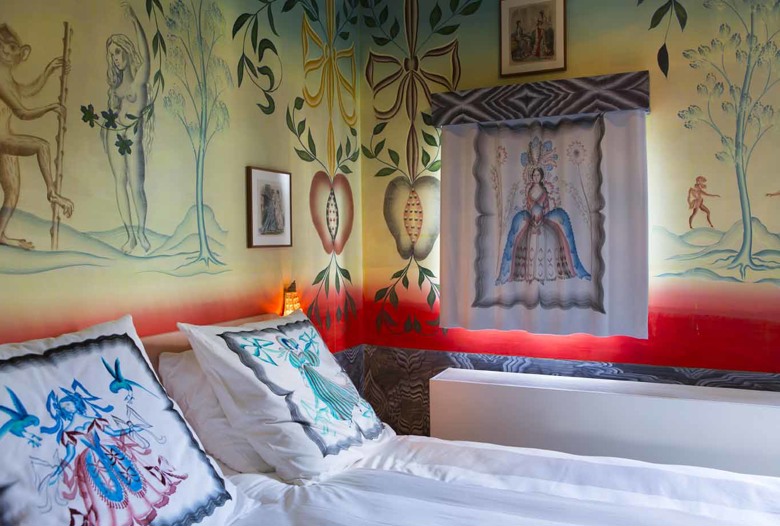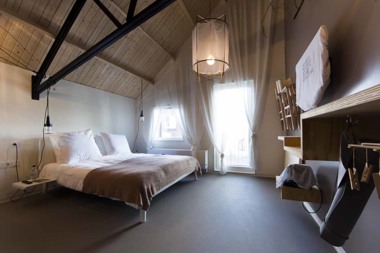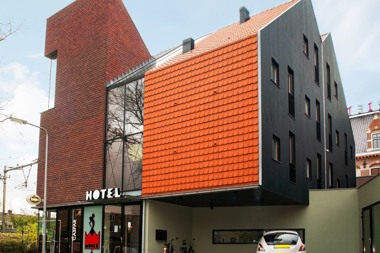 Unique accommodation in vibrant Arnhem
Hotel Modez is where friendliness, fashion and design come together. The hotel is surrounded by speciality shops and nice bars and restaurants. Whether you are in Arnhem for business or a weekend away, Hotel Modez guarantees you will have a unique, unforgettable stay in this fashion-conscious town!
Book your stay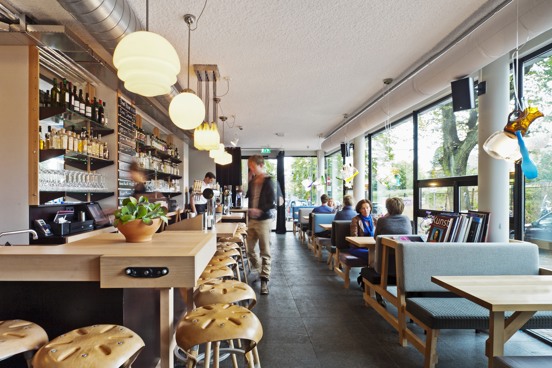 Fashion-inspired stay in Arnhem's Fashion District
Hotel Modez is situated in the unique Fashion District, which features many great shops and bars and restaurants. Try Café Caspar in the hotel, for example. You will find plenty to do in and around the hotel! Arnhem has a reputation to maintain as the fashion and design town of the Netherlands. Hotel Modez and the Fashion District play a crucial part in this.
Unique hotel rooms and studios in Arnhem
Hotel Modez has 20 unique hotel rooms of 20 different Dutch fashion designers and artists. You can choose from 4 types of room: the comfort room, the small room, the loft room and the superior room with entresol. The design hotel also has 6 studios, each of which has a different fashion accessory theme. You can choose from 2 types of studios: design studios and split-level design studios. One thing is clear: you will spend the night in unique accommodation with many exciting details!
View the rooms and studios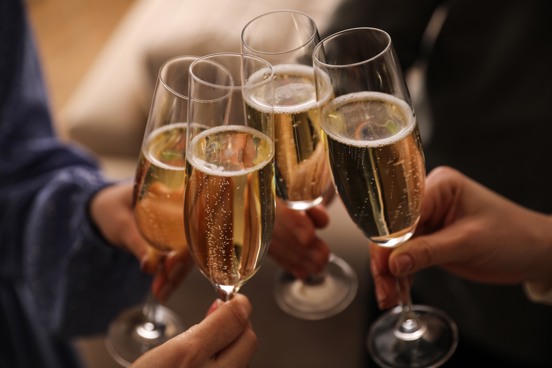 Packages available at Hotel Modez
Do you want to make your stay at Hotel Modez in Arnhem unforgettable? Book one of our packages! If you book the ladies' package, you will be welcomed with a glass of bubbles, you will get a shopping guide and you will be offered a delicious high tea. The parent-and-child package includes a delicious treat, a shopping guide and you can choose your own design room.
Book your hotel night in Arnhem now
Would you like to enjoy an unforgettable stay in vibrant Arnhem? Book one of the unique fasion rooms in Hotel Modez on the website www.hotelmodez.com or contact reception at telephone number +31 (0)26 4420993 or send an email to receptie@hotelmodez.nl.
Book your stay here