Fine dining and panoramic views
Restaurant Rantrée: awarded a Michelin star
---
Michelin-starred restaurant
On the 8th floor
Panoramic views of the beautiful surroundings
Can be perfectly combined with a night at De Prins
On the 8th floor of Dormio Hotel De Prins van Oranje you will find the prestigious panoramic restaurant Rantrée, offering fantastic 360-degree views of Maastricht and the South Limburg hills. Rantrée combines a cosy atmosphere with haute cuisine. It is contemporary and cosy, but also chic. The same balance is reflected in the food and accompanying wines. Restaurant Rantrée has been awarded a Michelin star, making it the ideal location to enjoy haute cuisine in Maastricht!
More eating places near hotel
Haute cuisine at Restaurant Rantrée
Once every two months, our chef Ralph Hermans compiles a new, surprising menu, which means you can always try delicious, unfamiliar specialities at Restaurant Rantrée. Jennifer Silvius-Hermans, our wine expert, selects international top wines that perfectly accompany the food. Together with a passionate kitchen brigade, they work with great enthusiasm to create a place where haute cuisine is available to all, where you can enjoy a meal together and where everything is perfect to the minutest detail. Allow yourself to be surprised!
Book your night here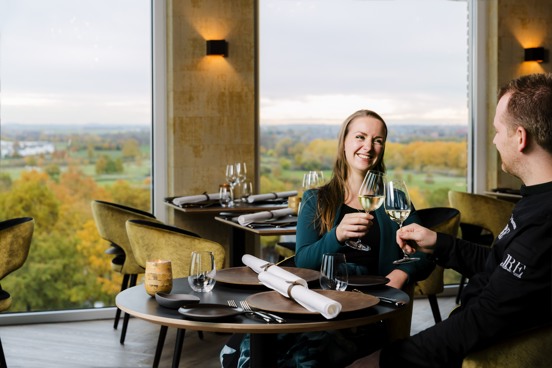 Enjoy an excellent lunch or dinner at Restaurant Rantrée, with great views
The Michelin-starred restaurant Rantrée is open daily for a delicious lunch or dinner. You will sample the carefully prepared specialities, using the best seasonal produce, while taking in the beautiful views of the Limburg hills. You can order up to 7 courses at Michelin-starred restaurant Rantrée. Go to the website of Restaurant Rantrée to see the current opening hours and to book online.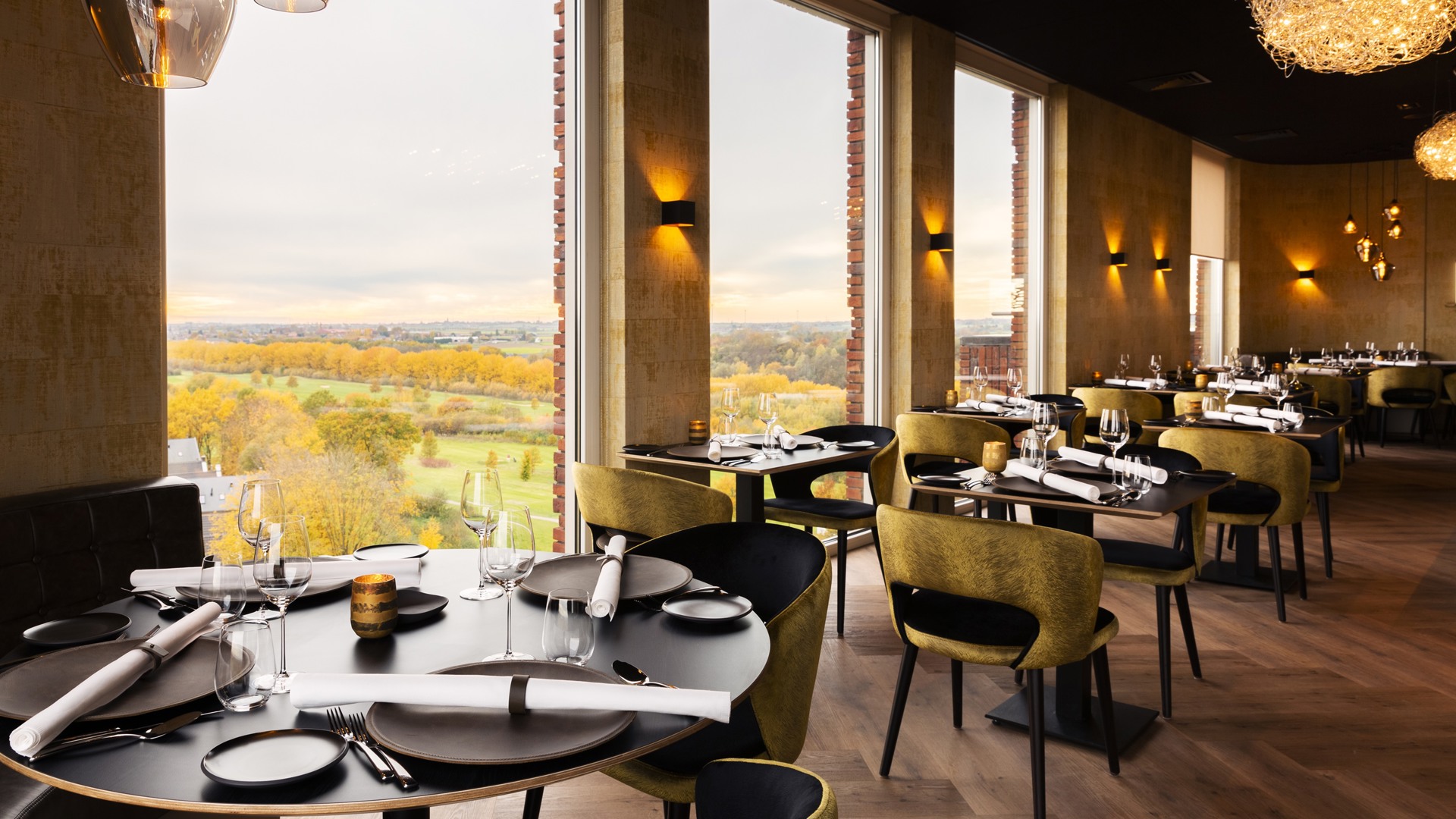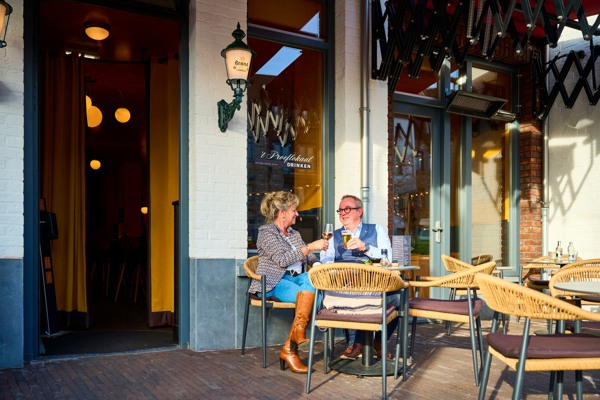 Food and drinks near our hotel in Maastricht
Of course, tasty food and drink has always been important in Limburg, where you can enjoy the good life! In addition to Restaurant Rantrée, you will find other places to eat and drink near Dormio Hotel De Prins van Oranje. Get delicious rolls and Limburg delicacies from the bakery on Het Wilhelmus, enjoy a sumptuous lunch or dinner in 't Proeflokaal Eten or get a snack from Dousberg Snack. Tip: you can also order a drinks box for in your own hotel room, suite or apartment!