Enjoy the extensive facilities
at this luxury holiday park in the Eifel
Facilities at Dormio Resort Eifeler Tor
---
Food and drinks
Fun & Entertainment for young and old
Indoor and outdoor swimming-pool
Ideal for a holiday with children
Enjoy a carefree stay because of the extensive facilities at Dormio Resort Eifeler Tor. This luxury holiday park in the Eifel guarantees lots of holiday fun all year round! There is free Wi-Fi in all the public areas and in your accommodation. There is also a reception desk, where you can ask any questions you might have in Dutch, German or English. Perfect for a relaxed stay in the German Eifel!
Book your stay here
View the facilities at Dormio Resort Eifeler Tor
Enjoy lunch or dinner in one of our restaurants
In the cosy Heimbacher Brauhaus you can enjoy typical German cuisine, like a Wiener schnitzel with fresh chips! Or would you rather go for Italian food at Casa Ruscello? Order delicious antipasti, pasta or pizza. The restaurants serve Heimbacher pils, which is brewed especially for Dormio Resort Eifeler Tor. At Imbiss Der Turm you can get delicious Dutch and German snacks!
You may find that one of the restaurants is closed during the week outside the holiday periods.
Explore catering at our resort
Enjoy cooking together in the cooking studio
A cooking workshop is a great activity during your stay at Dormio Resort Eifeler Tor! Under the supervision of a chef, you will learn how to prepare delicious German, Italian or Mediterranean specialities in the Heimbacher Kochstudio. You will be cooking with the best regional products, which are organic where possible. Learn to cook the Italian or Mediterranean way or prepare traditional German cuisine. You can take the recipes with you, so you can prepare the dishes again when you are back home. Enjoy!
More about the cooking studio
Go for a swim in the indoor or outdoor swimming-pool
In the summer months, you can go for a refreshing swim in the outdoor swimming-pool on the resort after an active day in nature. Enjoy the sunshine and a delicious ice cream on the deckchairs by the swimming-pool. From your deckchair, you will have breathtaking views of the Ruhr valley. Is it still a bit too cold for the outdoor swimming-pool? Go for a swim in our heated indoor swimming-pool!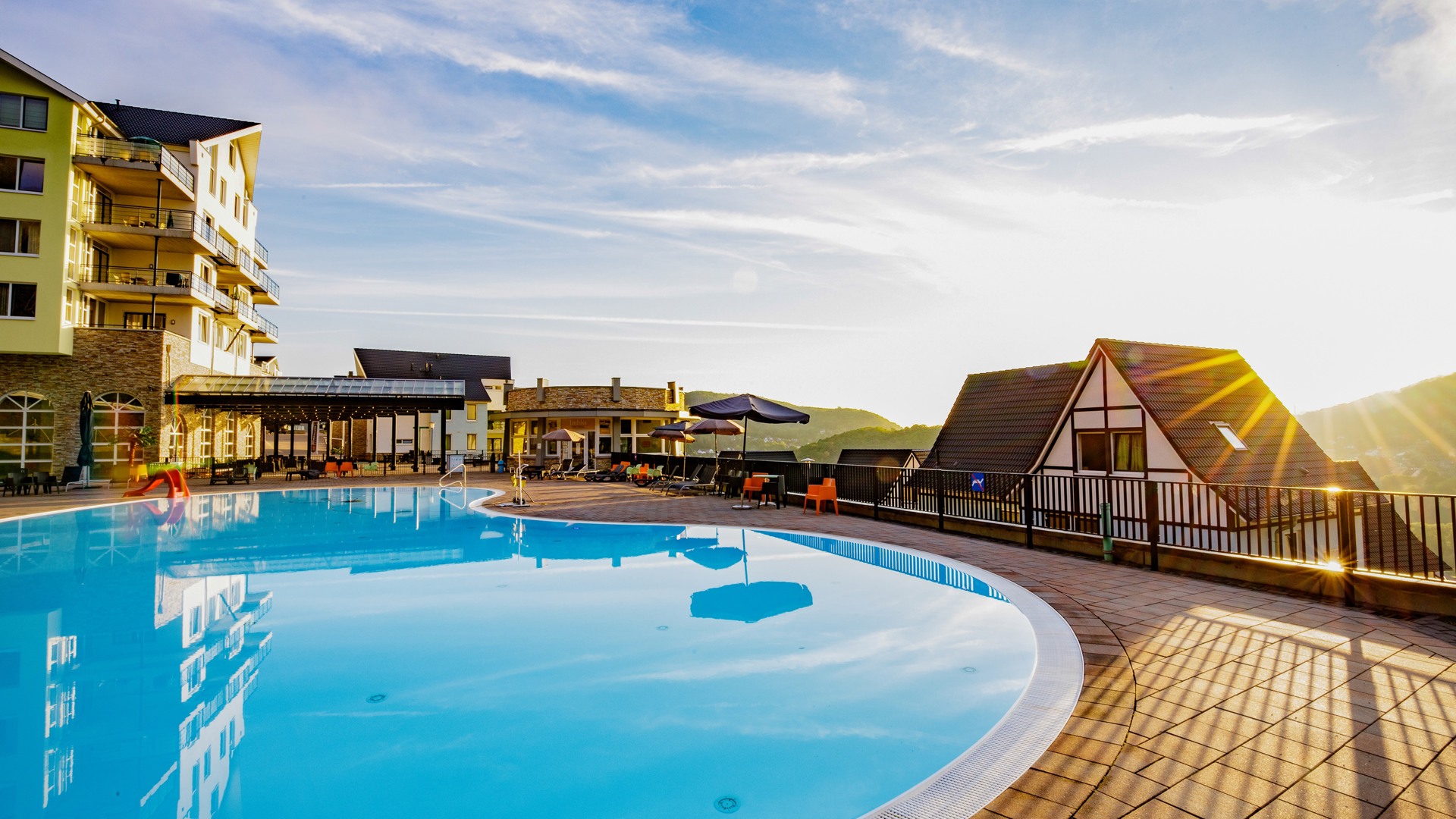 Fun & Entertainment for young and old!
Dormio Resort Eifeler Tor offers spacious family apartments and holiday homes where you can enjoy a comfortable stay with the whole family! The Fun & Entertainment team organises great activities for young and old. During the school holidays, in the weekends and on public holidays, our friendly mascot Mio will entertain the children in the Mio Kids Club with exciting indoor and outdoor activities. For teenagers we have a special Fun & Active programme in the summer holiday, and we regularly organise entertaining theme-based or bingo nights for adults.
More about Fun & Entertainment
Play an exciting VR laser game
Put on the VR glasses and step into a thrilling shooter game (charges apply) on our resort! In this exciting VR game, a bank raid leads to a hair-raising gunfight with the police. Find cover behind a wall, take the lift to the next floor and sneak through the deserted bank. It is a unique experience to take part or watch the game from the sidelines via livestream! Children from 10 years old and adults can take part in this exciting VR laser game set in a bank. Will you enter the fight as a bank robber or as a police officer?
Read more about the VR game
Frolicking about in the outdoor play area
When you are on holiday, there should of course be plenty of entertainment for the kids! At Dormio Resort Eifeler Tor, there is lots of outdoor fun for children. Your kids can go on the swings and go climbing in the outdoor play area, jump on the giant trampoline or play football in the large football cage! You will also find a ping-pong table and a funicular at our resort. So there is plenty to keep your children entertained during your stay at Dormio Resort Eifeler Tor!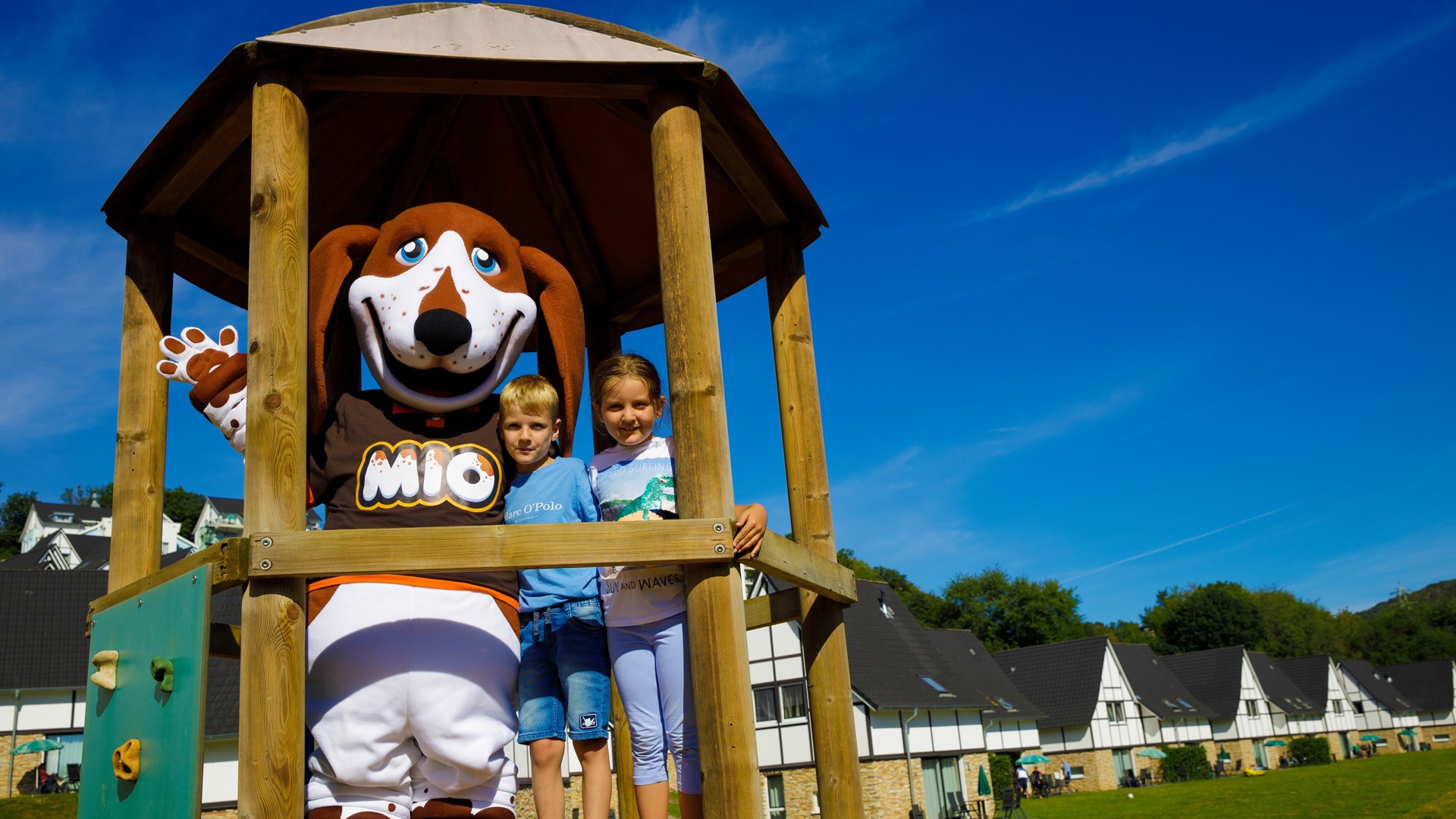 Climbing and scrambling in the indoor play area
Apart from using all the exciting options for playing outdoors, your children can also have a great time in our beautiful indoor play area! So, even when the weather is bad, the kids can have great fun at Dormio Resort Eifeler Tor. In the indoor play area, your children can have fun climbing and scrambling onto and into the wooden play equipment. The indoor play area is right beside the friendly promenade. The design of this play area is perfectly in keeping with the beautiful surroundings of Dormio Resort Eifeler Tor. Our resort is a true play paradise for children of all ages!
Book your family holiday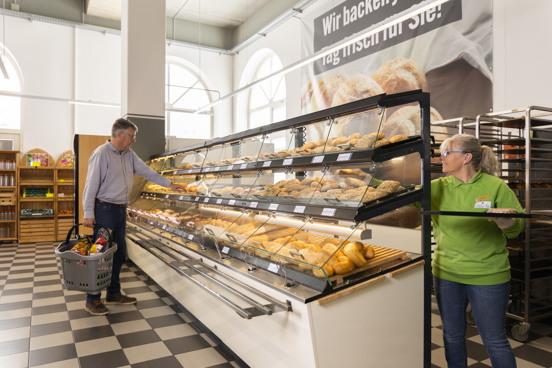 Fresh products from the supermarket
Start your day with a hearty breakfast! At the supermarket on Dormio Resort Eifeler Tor you can get delicious hot rolls, fresh orange juice, smoothies and different fillings for your rolls every day. There is also a broad range of daily essentials and regional specialities. Would you like to enjoy a locally brewed Heimbacher beer while sitting on the terrace or balcony of your accommodation? You can buy this in the supermarket as well.
Get your souvenirs from Trendhaus
One of the shops along the lively promenade of Dormio Resort Eifeler Tor is the Trendhouse gift shop. Here you can buy a variety of fashion accessories, like necklaces, watches, bracelets and rings. It has a broad selection of games for the kids! Trendhaus also sells scarves, caps, coats, swimwear and bathrobes. In short, worth a visit during your stay at our resort!
Book your stay in the Eifel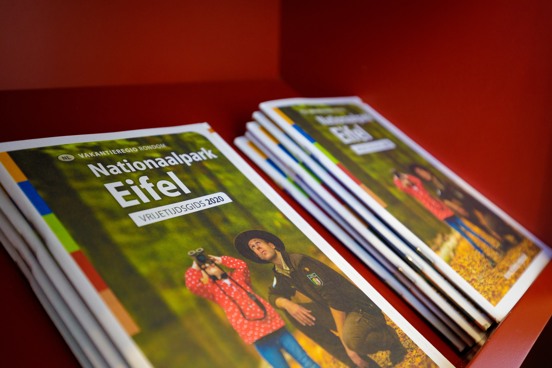 Explore the most beautiful sights in the Eifel
Are you looking for great activities and beautiful sights in this pretty area? Visit the local tourist office of Rureifel Turismus, situated on the lively promenade of Dormio Resort Eifeler Tor. Do you have any questions about the local area? Do you want more information about the best hiking routes, or would you like to know which authentic villages you must visit? You are in the right place here! The staff of Rureifel Turismus will be happy to tell you more about the places to visit in the Eifel.
Eifel Rad bike hire at our resort
The perfect way to explore the beautiful surroundings is to get yourself a bicycle. At the bike hire shop you can hire bicycles and e-mountain bikes for children and adults, as well as child trailers or helmets. And of course you will also get great tips about bike routes in the area! At the wash area you can hose down the bike after a day spent in nature.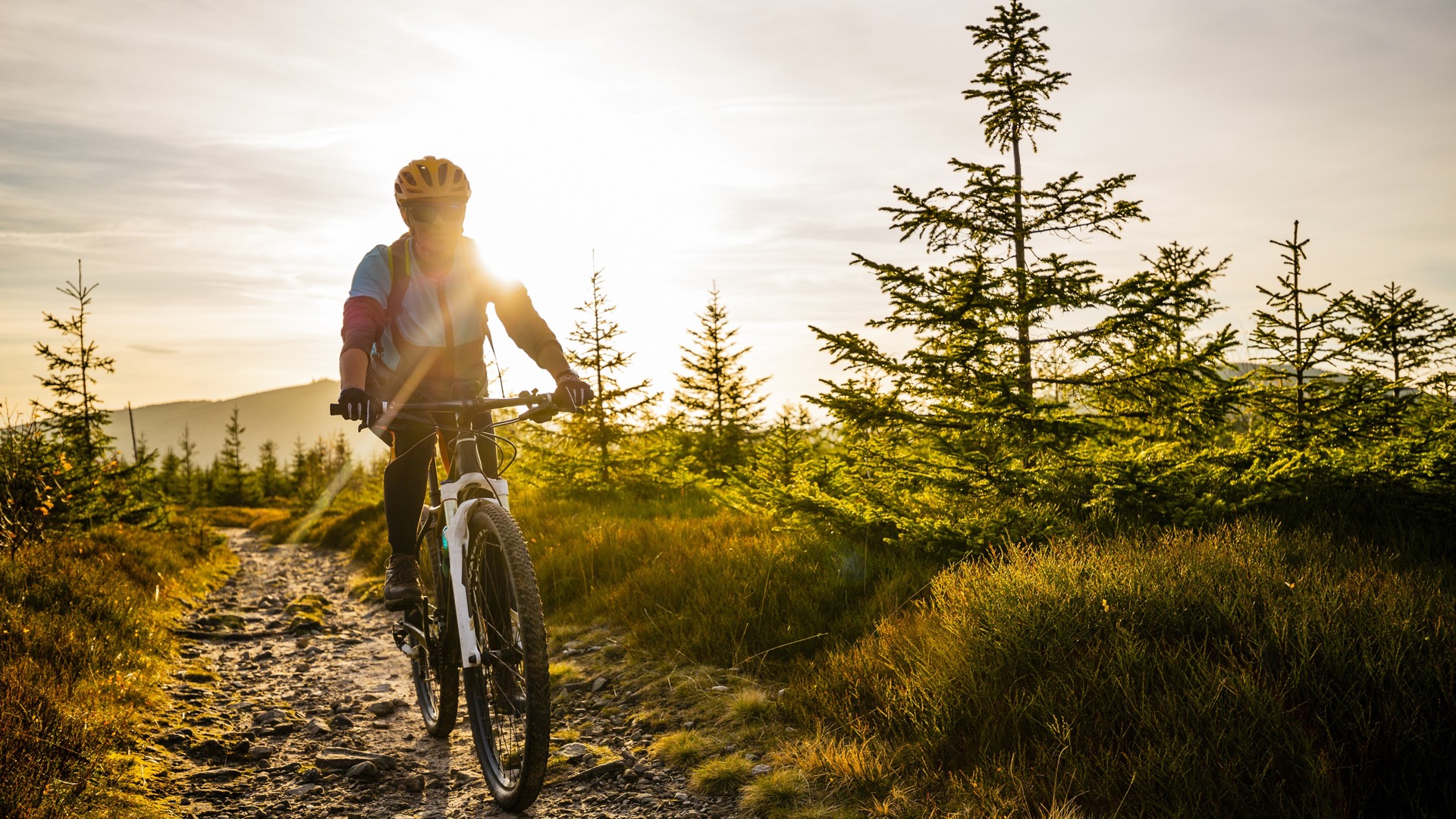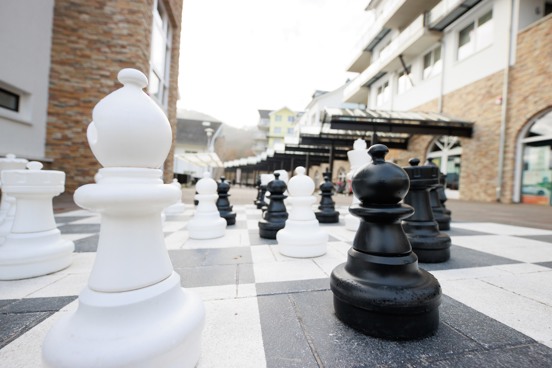 Enjoy a game of draughts, chess or Jeu de Boules on the promenade
On the lively promenade of Dormio Resort Eifeler Tor you will find a beautiful Jeu de Boules pitch, a large draughts board and an XXL chessboard. The chess and draughts pieces are on the board; you can borrow the balls for a game of Jeu de Boules free of charge from reception or the Mio Kids Club. This way you can enjoy playing these traditional games outdoors. You can also enjoy the beautiful view of the Ruhr Valley from the promenade!
Enjoy a wonderfully relaxing massage
When you come from a long hike or a beautiful bike ride it is time to relax. You can go to the wellness centre of Dormio Resort Eifeler Tor for a wonderful massage. Would you like to know more about the options or would you like to make an advance booking? Pop in at reception. Relaxation guaranteed! Are you a fan of the sauna? Book a holiday home with a private sauna or wellness room!
Book your stay in the Eifel now
Organise your company outing, family day or stag or hen party at our resort
Did you know that Dormio Resort Eifeler Tor has several meeting rooms, meeting villas and restaurants? You will have all the space you need here to organise a company outing, a family day or a stag or hen party for up to 200 people. You can also perfectly combine your day with an exciting cooking workshop in the Heimbacher Kochstudio. Would you like to find out more about the options? Please contact our reception desk, we are here to help you!
More about our function room