Enjoy a wonderful holiday on Lake Hallstatt
(Hallstättersee), part of a UNESCO site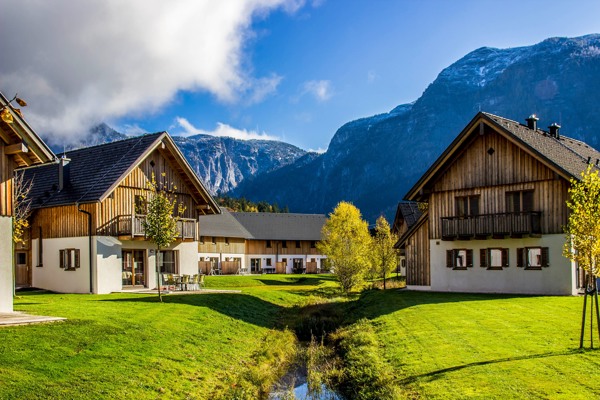 Special offer
7 = 6 NIGHTS
Holiday park in the Austrian Alps
Southeast of Salzburg, situated in a beautiful UNESCO world heritage site, you will find Dormio Resort Obertraun. We look forward to welcoming you to the Austrian Alps!
Right by Hallstättersee
At a UNESCO world heritage site
Winter and mountain sports
Wellness and gym facilities
Photos Dormio Resort Obertraun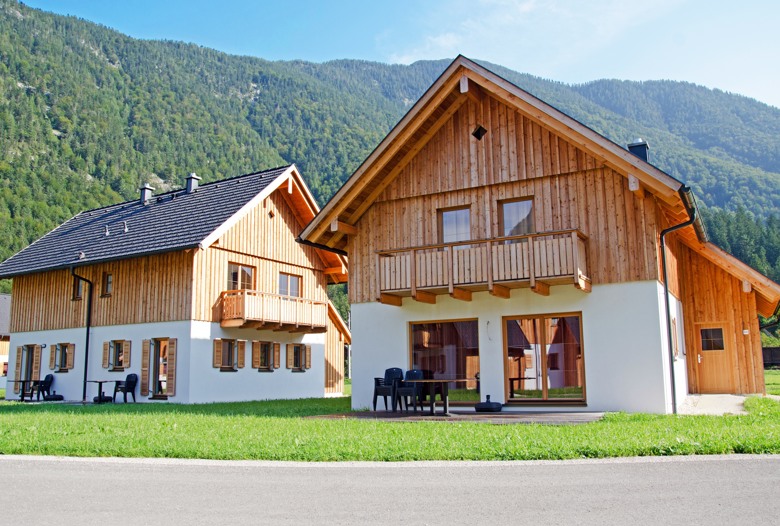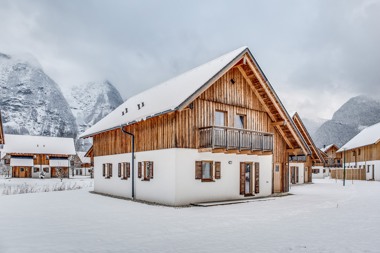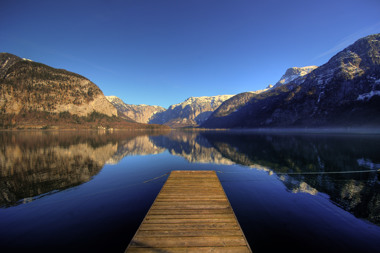 Active holiday destination
Stay at the "Best holiday park in Austria"
Dormio Resort Obertraun consists of 82 luxury chalets for 2 to 16 guests and has extensive facilities, like a swimming-pool, a sports and wellness section, a restaurant, a minimarket and a reception desk. Dormio Resort Obertraun has been named "Best holiday park in Austria" three times by the Dutch website Zoover!
Whether you are in Obertraun for a couple of days or a couple of weeks, you will find lots to do in this beautiful area with great activities!
Get inspired
All-season resort in Obertraun
You can enjoy a great holiday at Dormio Resort Obertraun at any time of the year. In spring, summer and autumn you can take part in a number of mountain sports in the Alps and visit pretty Austrian villages. In the winter you can go skiing and snowboarding to your heart's content for an unforgettable winter sports holiday. You will find several ski areas for novice to experienced winter sports enthusiasts around Obertraun. In short, Obertraun is the perfect destination for a carefree holiday all year round!
Book your stay in Obertraun
A fantastic place to stay
Evelyn
A fantastic place to stay, perfect accommodation and surroundings. The staff were lovely and the facilities were fantastic. I want to stay here and try every season here, spring, summer, autumn and winter would all bring different delights I am sure! Thanks again!
Read more reviews
Explore the stunning surroundings of Obertraun in the Austrian Alps
Obertraun is situated in a beautiful area with spectacular lakes and an impressive mountain landscape in the Austrian Alps. It therefore comes as no surprise that this area is included in the UNESCO world heritage list! In the winter, the houses and mountain tops are covered in thick snow, creating a magical landscape. In this area you will find the picturesque village of Hallstatt and the beautiful city of Salzburg, as well as the oldest salt mines in the world. Here you can make the most of all that Obertraun and its surroundings have to offer all year round!
Explore the surroundings
Experience the best activities in Obertraun
There are so many things you can experience all year round in and around Obertraun! In winter, you can of course enjoy various winter sports activities, but outside the winter season, it is also a great place to be. Visit the Austrian village of Hallstatt, go on an adventure in the salt mines, admire the views on the 5-finger platform or the Skywalk, practice various mountain sports and outside the winter season, you can enjoy golf among the idyllic mountain scenery! Curious to find out more?
Discover the best activities
Extensive facilities
Not only in and around Obertraun can you enjoy a wonderful stay in Austria, there is also plenty to do at our resort! Dormio Resort Obertraun has extensive facilities, which will make your stay even better. Take a dip in the heated indoor swimming-pool, enjoy a delicious snack and drink in our restaurant, get fresh rolls from our mini market in the morning or visit our sports and wellness area to unwind! Looking for an active holiday? Then rent a bike, kayak or SUP to explore the beautiful surroundings in an active way.
View all facilities
Fun & Entertainment in the summer holiday
The Fun & Entertainment team and our friendly mascot Mio will entertain your children during the summer holidays with the most fun activities! Mio is a true childhood friend and is always looking for new friends to play and dance with. He also enjoys doing crafts and going on treasure hunts. Will you become friends with Mio this summer? Children aged 2 to 9 are very welcome at the Mio Kids Club during the summer holidays. There is also a challenging Fun & Active programme in summer for children aged 9 to 14.
More about Fun & Entertainment