Enjoy the many facilities at our resort
and make your stay an unforgettable one
Extensive facilities at Dormio Resort Obertraun
---
Restaurant with terrace and bar
Fun & Entertainment in the summer holiday
Indoor swimming-pool
Sports & Wellness
Dormio Resort Obertraun has an extensive range of facilities for a great holiday in Austria! There is plenty to do at our resort for both young and old, and we offer you a wide range of options for exploring the beautiful surroundings.
View all accommodations
View the facilities at Dormio Resort Obertraun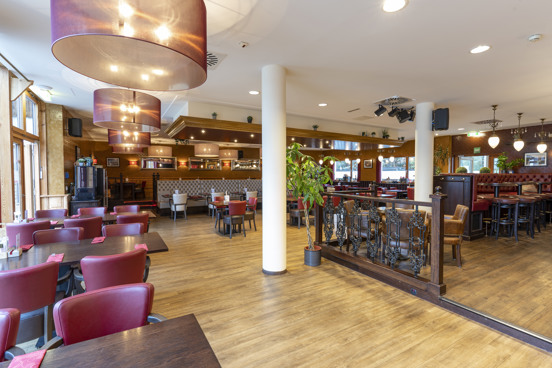 Enjoy a drink and a snack in the restaurant or on the terrace
In our cosy Restaurant Obertraun you can enjoy both international and regional specialities!* At the bar you can complete your leisurely day with a drink or join the après-ski. Our meals are prepared with the best seasonal produce. Would you like to enjoy a meal out elsewhere? Go to the popular restaurant at Dormio Gasthof Höllwirt, a stone's throw away.
Tip: enjoy stunning views of Hallstättersee and the sunset from our terrace. To give you that special holiday feeling, we offer a range of cocktails in the summer, and you can join one of our frequent barbecue evenings with Austrian artists adding to the authentic flavour.
Go for a swim in the indoor swimming-pool
Are you a keen swimmer? You can go for a swim in our heated indoor swimming-pool. This is ideal for relaxing or loosening your muscles after a day of skiing, hiking or doing any other sport. The swimming-pool has some great extras, like underwater massage jets and a "jet stream". There is also a pool for our smallest guests with all kinds of toys, so that your children can have lots of water fun here! On the second floor of the swimming-pool you can also completely relax on comfortable deckchairs.
Book your stay in Obertraun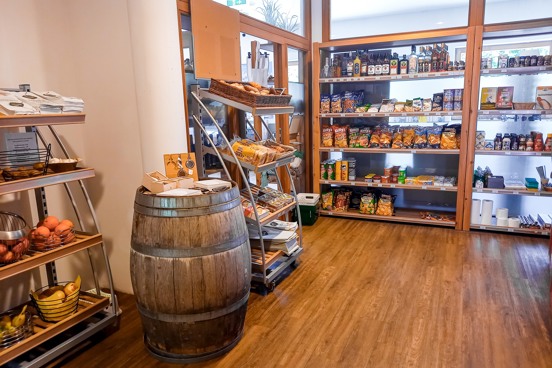 Fresh rolls and shopping from the mini-market
Close to the reception desk in the main building you will find the mini-market, where you can get your everyday essentials. The products sold at the mini-market include fresh coffee, rolls, different types of filling, tea, biscuits, milk, eggs, toilet paper and toiletries. You can also buy the local paper here and all kinds of toys for your children. During the high season the mini-market is open daily; you also can hire a barbecue here. Ideal during your stay in Obertraun!
Fitness & wellness
Do you want to keep fit during your holiday? Visit our fitness and wellness centre! The gym at Dormio Resort Obertraun has professional Nautilus equipment. Here you can work on your fitness while enjoying the beautiful views of Krippenstein. The resort offers several wellness facilities you can use to fully unwind. There are three different saunas (charges apply), foot baths and rain showers. There is also a broad range of facial, body treatments and massages. You can get more information or make an appointment at reception.
More about Fitness & Wellness
Chess in the fresh air
Dormio Resort Obertraun has an open-air XXL chessboard! The board features large chess pieces, which you may use free of charge for a game of chess. Enjoy playing this traditional board game in the open air, surrounded by the beautiful Austrian mountain landscape!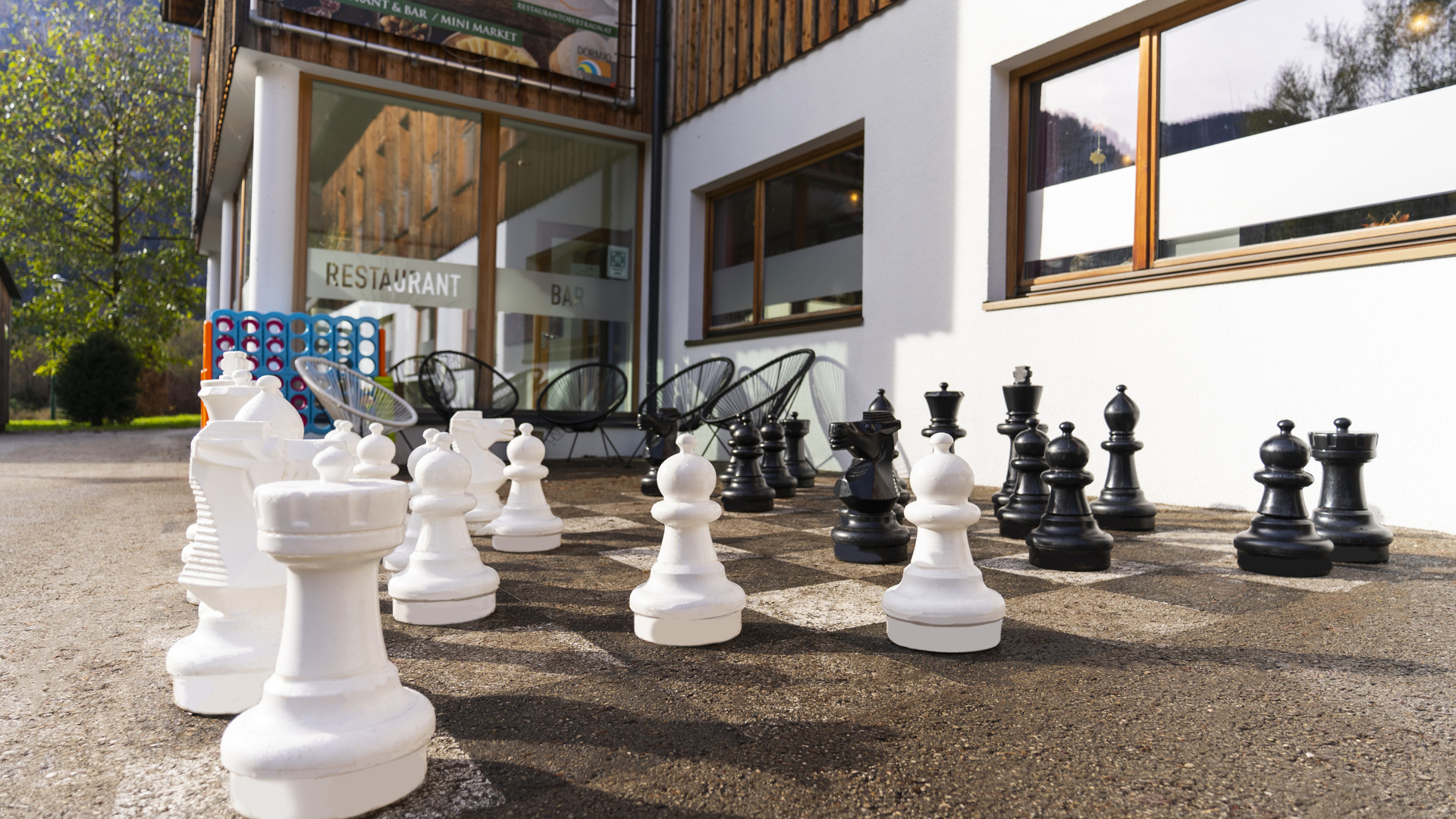 Explore the surroundings by bike, kayak or Stand-Up Paddleboard (SUP)
Obertraun is a true paradise for walkers and mountain bikers! The resort's picturesque surroundings are waiting to be explored. At our bike hire shop you can hire an e-bike, an e-mountain bike, a mountain bike, a child bike or a retro-bike, and of course you will get tips for the best bike routes in the area.
Would you rather enjoy the surroundings from the water? You can also hire a kayak or a SUP at the resort. Or would you prefer a tourist boat trip to explore Hallstättersee? You can get tickets for the boat trip at the reception desk.
Read more about the surroundings
Fun & Entertainment in the summer holiday
Mio is our friendly, large pet - a permanent resident at Dormio Obertraun. Mio loves company, fun and food, as you can see from his big belly! In the summer holiday he has his own Mio Kids Club, which is always great fun. He likes to walk around outside in search of kids who like to play, dance and have fun. He also very much enjoys doing crafts and treasure hunts. Are your kids coming to play with Mio? Mio is around during the summer holiday; ask reception for the programme.
We also offer a special Fun & Active programme for teenagers aged 9 to 14, with cool outdoor activities and fun evening games. When your children are being kept entertained there is only one thing left to do: enjoy your holiday!
More about Fun & Entertainment
All modern conveniences
Do you have any questions about your stay or would you like more information about the best tips in the surroundings? You will find a warm welcome at the reception of Dormio Resort Obertraun! If you have an electric car, you can charge it in the public car park at our resort. It has two charging points for electric cars. Commercial-grade washing machines and dryers are available in the main building. You can use them 24 hours a day (charges apply).
All the ingredients you need for a relaxed holiday in Obertraun you will find at Dormio Resort Obertraun!
Book your stay in Obertraun