Austrian hospitality at a cosy guesthouse
and local cuisine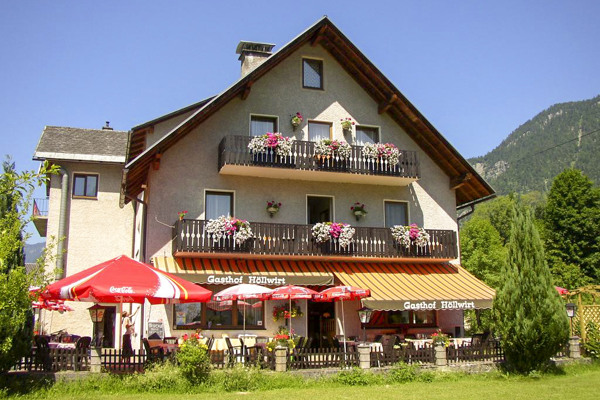 Charming hotel accommodation in Obertraun
Our authentic Dormio Gasthof Höllwirt is located in the attractive village of Obertraun. We look forward to welcoming you to the Austrian Alps!
Close to Hallstättersee
Terrace with view of the mountains
Fine dining with local specialities
A summer and winter destination
Award-winning fish restaurant
Spend the night at a beautiful location in the Austrian Alps
Dormio Gasthof Höllwirt is a popular, well-known place in Obertraun where you can spend the night in an authentic Austrian setting. Providing hospitality and an excellent service really matter at this authentic Gasthof. A warm welcome awaits you in this beautiful area. You won't get bored in this UNESCO world heritage site. There is lots to do here, both in the summer and in the winter!
Explore the surroundings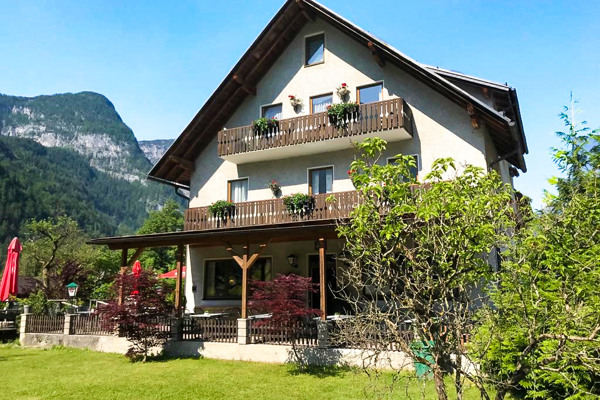 About Dormio Gasthof Höllwirt
Dormio Gasthof Höllwirt is a popular, well-loved Gasthof in the middle of Obertraun. You will soon feel at home in this small-scale, typical Austrian Gasthof with cosy restaurant.
Read the practical information
Tasteful hotel accommodation
Do you feel the need to get away from it all? In our cosy Gasthof you can enjoy a relaxed stay at a central location near the beautiful Hallstättersee.
View our accommodations
Enjoy the extensive facilities
Dormio Gasthof Höllwirt offers a number of useful facilities. You can park your car in our private car park, there is free WiFi, and you can visit the cosy restaurant and bar with its stunning view! Did you know that our restaurant has won an award as the best fish restaurant in the region?
And, as a guest of our Gasthof, you can use most of the facilities at Dormio Resort Obertraun, situated about 1.3 kilometres from our Gasthof. It has a bike hire shop and a wellness centre, as well as several other facilities. All you need to enjoy an unforgettable stay in Obertraun!
* The restaurant is currently closed. You will find a warm welcome at the restaurant of Dormio Resort Obertraun. You can order a breakfast, too. This is served in the restaurant of Dormio Resort Obertraun.
View facilities
Did you know that...
... from the terrace of Dormio Gasthof Höllwirt you have wonderful views of Krippenstein and the famous Five Fingers viewing platform? An impressive vista and the perfect place to enjoy delicious local specialities!
Book your stay