Having fun, doing crafts and dancing and singing
with our Fun & Entertainment team
Great children's entertainment in the Mio Kids Club
---
For children aged 2 to 9
Have fun dancing, playing and doing crafts
During school holidays, in the weekends* and on public holidays
Perfect for a family holiday
If you go on holiday with your children, it will only be a real success if your children have an unforgettable holiday too! That's why at Dormio Resort Costa Blanca, our Fun & Entertainment team make sure there are all kinds of things to do for our youngest guests, providing great entertainment. While your kids are having fun playing and meeting new friends in the Mio Kids Club, you can enjoy a carefree holiday!
Explore the resort
Meet Mio: our friendly pet!
Mio is our always cheerful, lovely pet - a permanent resident at Dormio Resort Costa Blanca. Mio likes the friendly atmosphere at our resort. As you can see from his big belly, he likes good food. He is also very keen on chilling out, meeting new friends and listening to exciting stories. You will meet him regularly at our resort from mid-April until the end of September", in search of new friends to have fun with and giving high-fives! Are you coming to join us?
Book your family stay here
Especially for our youngest guests: Mio Kids Club
Together with the enthusiastic Fun & Entertainment team, our friendly pet Mio organises all kinds of great activities in the Mio Kids Club during the holidays, in the weekends* and on public holidays. Does your child enjoy dancing or doing crafts? Your children will have a great time in the Mio Kids Club. You can find the complete entertainment programme of the Mio Kids Club at reception and in Dormio Compass.
* The Mio Kids Club is open every weekend from April to September.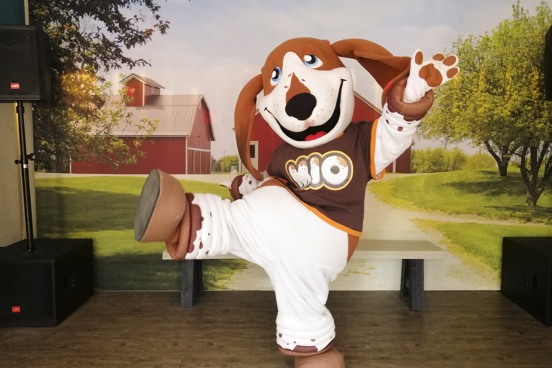 Follow Mio's exciting adventures on social media
Mio likes to take you on an adventure! Not just when you are at our resort, but also via his social media channels. Don't miss any of Mio's adventures and follow him on Facebook, Instagram or TikTok, so you can get to know him and become friends. Will we see you soon on social media or at our resort?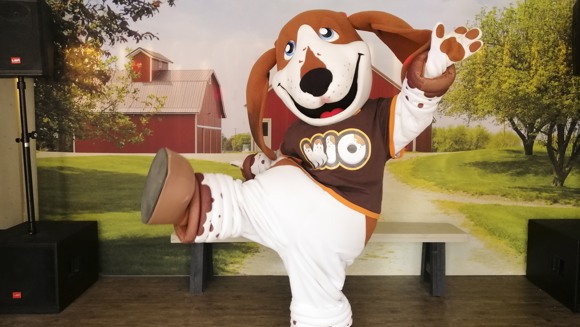 Will you dance along with Mio via YouTube?
Are you keen to get to know Mio better? And do you feel you can't wait to meet him in the Mio Kids Club? Meet Mio now on YouTube and learn the official Mio dance to Mio's cheerful tune! Mio also wants to show you how to make hot dogs.
Find Mio on Youtube
Listen to Mio's cheerful songs on Spotify
"Mio, oo-oh, oo-oh, oo-oh" 🎵 Will you sing along with Mio's cheerful songs? On Spotify you can find a number of Mio's songs in different languages. You will be able to belt out the songs with the rest of us when you are at our resort! What will be your favourite song?
Find Mio on Spotify