Enjoy a comfortable stay on the vibrant Het Wilhelmus in Maastricht
Modern apartments at Dormio Resort Maastricht
---
The vibrant Het Wilhelmus features attractive apartments for 2 to 6 guests of Dormio Resort Maastricht. Here you will also find most of the facilities of our resort, including the reception desk, various eating places and the bike hire shop. The spacious apartments have modern furniture and all modern conveniences. In our holiday apartments in Maastricht you can fully enjoy a relaxed stay!
Explore Dormio Resort Maastricht
Book your apartment here
Explore the vibrant surroundings during your stay in Maastricht
Dormio Resort Maastricht is situated close to the friendly city centre of Maastricht: it takes about 10 minutes by bicycle to get there. You can spend a day exploring Maastricht and then unwind in your apartment at our resort.
An apartment in Maastricht is also the perfect place to stay for a visit to the surrounding towns and villages. Go to Valkenburg for a day, or cross the border to visit Germany.
Read more about the surroundings
Did you know that...
... the apartments on the lively Het Wilhelmus contain all the ingredients for a relaxed stay in Maastricht? The apartments have luxury kitchen equipment and depending on the type you choose, you can also spend time relaxing in the outdoor lounge, private sauna or hot tub. Enjoy your stay to the full!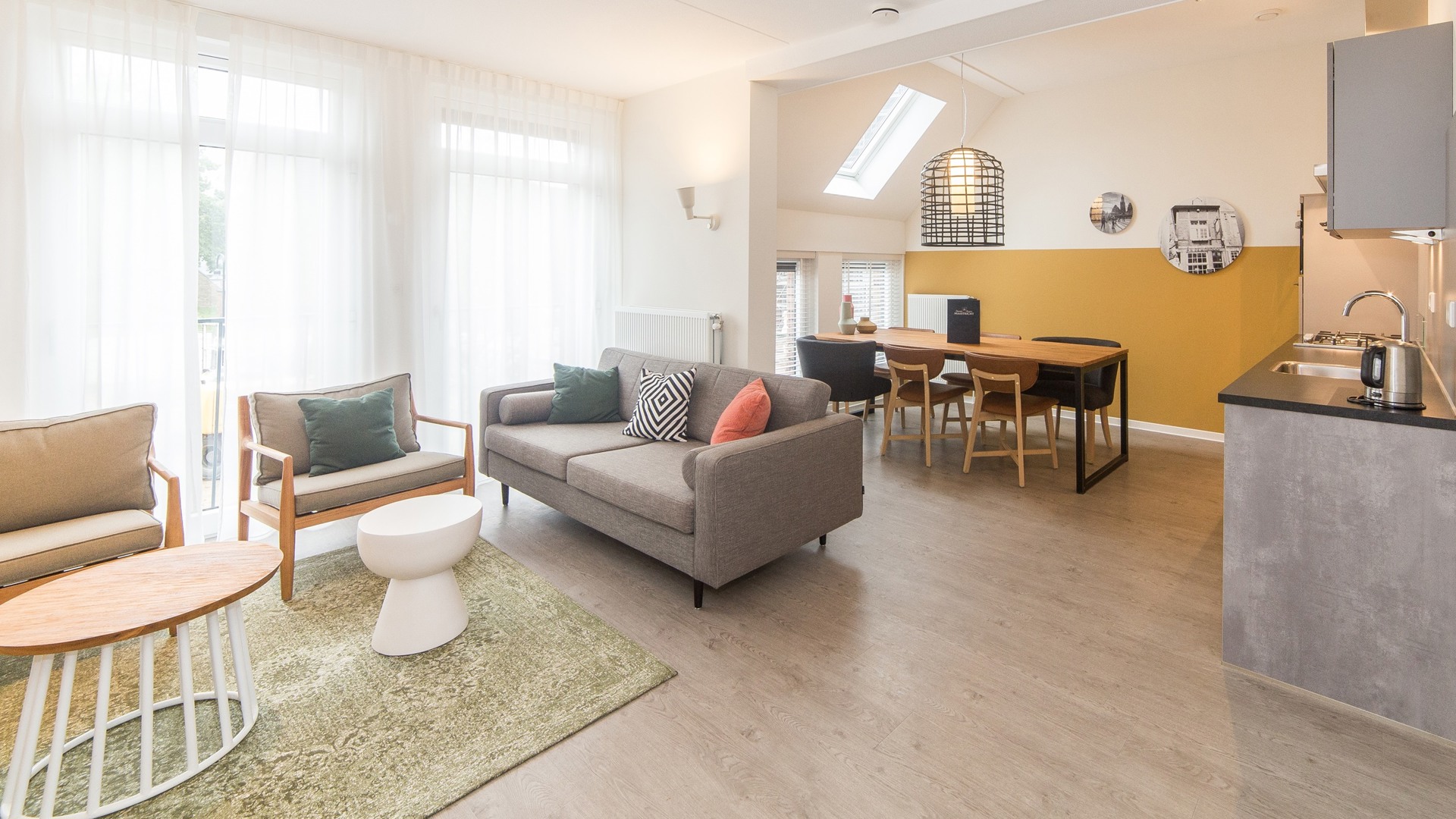 Book your stay in an apartment at Dormio Resort Maastricht now
Do you want to explore the beautiful surroundings of Maastricht or experience the best activities in South Limburg? A modern apartment on the vibrant Het Wilhelmus at Dormio Resort Maastricht will be perfect for you! You can also use the extensive facilities at our resort during your stay. Apart from using the eating places and bike hire shop, you can also go for a swim in the heated indoor swimming-pool or visit the luxury spa and wellness centre. Can't wait to spend a great night in Maastricht? Book your stay here!
Not found what you are looking for?
View all accommodations here