Enjoy visiting the places of interest
near Maastricht
Explore the surroundings of Maastricht
---
Only 10 minutes from Vrijthof
Surrounded by friendly towns and beautiful sights
Amidst the Limburg hills
Close to the Belgian and German borders
Dormio Resort Maastricht is situated in a beautiful area in Maastricht, on top of Dousberg! The vibrant city centre of Maastricht is very close. It only takes 10 minutes by bike to get to the famous Vrijthof. And you will find many places of interest, great tourist attractions and must-sees nearby. Or you can visit one of the friendly towns in the vicinity. Go on a journey of discovery during your stay in South Limburg!
Visit historic Maastricht
Many people know Maastricht as a beautiful city which is great for shopping. But did you know that the inner city has much more to offer? Maastricht city centre has a rich Roman history. You will find many old churches, museums and beautiful historic buildings here. This is also the place to enjoy Limburg hospitality and the local lavish lifestyle to the full. Are you looking for something a bit more exciting? Go underground and visit the caves of Maastricht!
Read more about Maastricht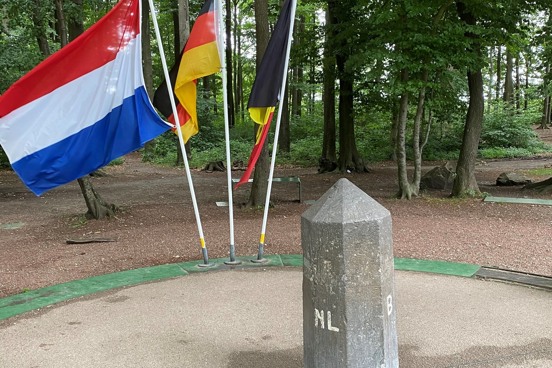 Admire Three-Country Point in Vaals
A 40-minute drive takes you to the popular Three-Country Point, where the borders of the Netherlands, Belgium and Germany meet. Here you can enjoy a great walk or take a seat on a friendly terrace. This is also the place where you will find the largest and most exciting labyrinth of the Netherlands. Going hither and thither you try to find the central point of the labyrinth, but be careful for the jetting water walls!
Interesting fact!
With its height of 322.5 metres, Vaalserberg - where Three-Country point is situated - is the highest point of the Netherlands. Do you want to go even higher? Climb one of the viewing towers and enjoy great views of the three different countries!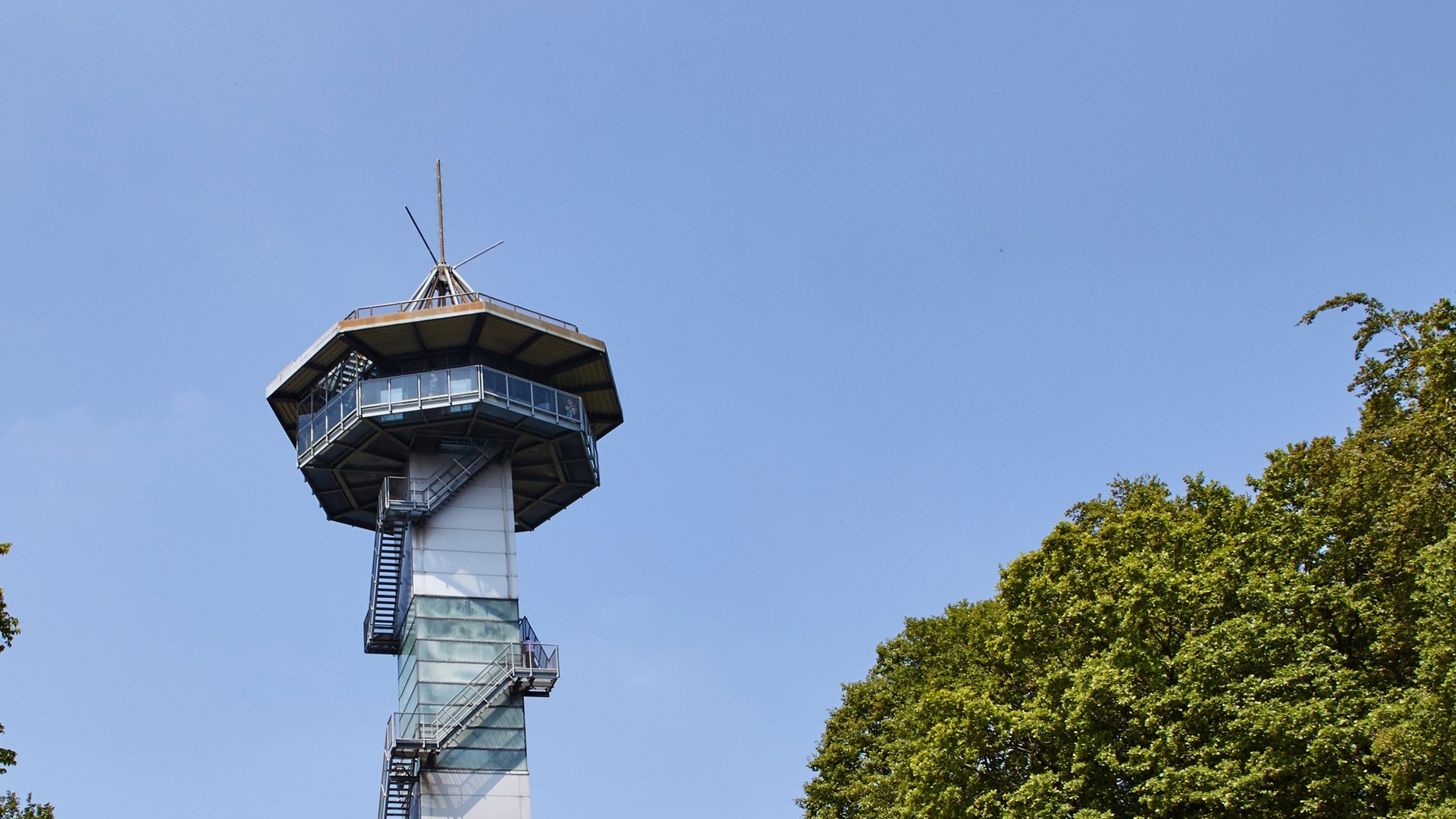 Visit Hasselt, the Capital of Taste
It takes less than half an hour by car to get to the capital of Belgian Limburg: Hasselt. Hasselt is also referred to as the "Capital of Taste" and is a popular destination among connoisseurs. Here you will find all kinds of tasteful shops, beautiful squares and numerous cosy bars and restaurants. This is also a good place for admiring the local culture and visiting several places of interest. A beautiful, picturesque town, whose busy streets offer lots to enjoy. And children can have fun in the indoor theme park Plopsa Indoor Hasselt!
Read more about Hasselt
Explore friendly Gulpen
A half-hour drive from Dormio Resort Maastricht takes you to the friendly village of Gulpen. Many people will know the village's name because of the local Gulpener Beer, or Gulpener Berg from the Amstel Gold Race, a classic road cycling race in Limburg. When you are in Gulpen, make sure to visit Gulpener Brewery and its Tasting Room. Are you going with the whole family? Children will have a great time at the Mosaqua subtropical swimming paradise!
Read more about Gulpen
Explore lively Valkenburg
A 20-minute drive from Dormio Resort Maastricht will take you to the beautiful, very lively town of Valkenburg aan de Geul. Valkenburg is well-known for its historic town centre, the undulating landscape and the many activities for young and old. This popular town therefore attracts many visitors from both the Netherlands and abroad every year. A visit during your stay in South Limburg is highly recommended!
Tip: Visit the new, trendy Restaurant Bruis in the unique Dormio Wijnhotel Valkenburg. Choose from 170 quality wines and sample delicious food: the ideal wine and food pairings!
Read more about Valkenburg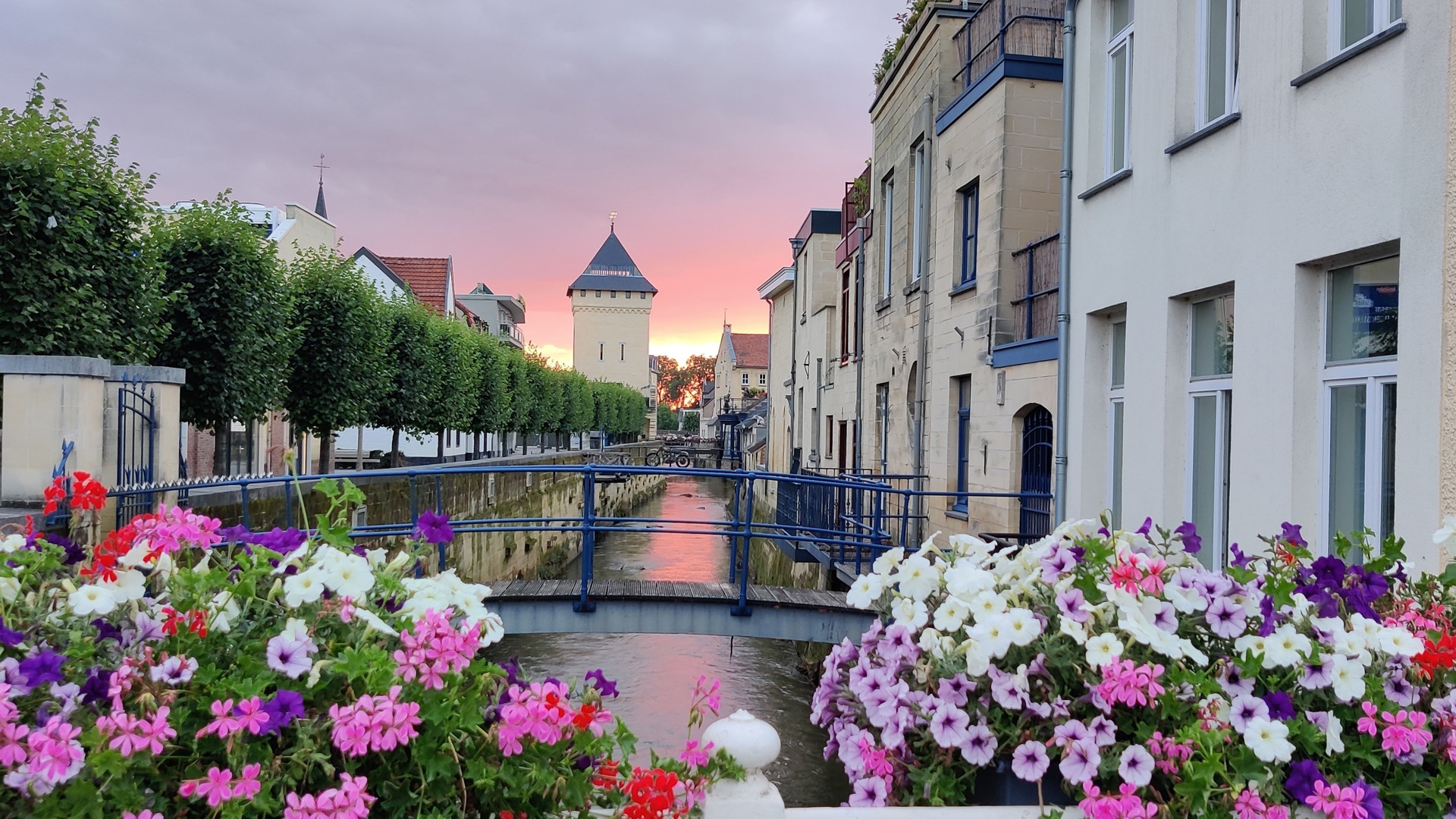 Admire the impressive town of Bilzen
Bilzen in Belgium is a wonderful, lively town which is only 15 minutes by car from Maastricht. It is situated just across the border, in the middle of the Haspengouw castle area. The jewel in the Bilzen crown is the impressive Alden Biesen Castle, where the Grand Commander used to live, which is certainly worth a visit! In Bilzen you will not only find impressive moated castles and large castle grounds, but also breathtaking views, juicy fruit trees and some surprising attractions, such as the night-time video walk "Bilzen Mysteries". Bilzen is a true must-visit during your stay at Dormio Resort Maastricht!
Book your stay in Maastricht
Explore the mining and shopping town of Maasmechelen
The Belgian town of Maasmechelen is only 25 minutes by car from Dormio Resort Maastricht. This mining town still has many industrial remains and is a great place to explore on foot and learn about its unique mining past. Another destination in this area is Natuurpark Hoge Kempen, a unique national park with one of the most remarkable landscapes in Flanders. And Maasmechelen Village is a great shopping destination with luxury retail boutiques!
Read more about Maasmechelen
Visit the larger cities: Sittard-Geleen, Heerlen and Aachen
View the surroundings of Maastricht
Stay on top of historic Dousberg
Dormio Resort Maastricht is situated in a natural area, on top of beautiful Dousberg. Did you know this hill also has a rich history? The Duke of Alva set up camp here in 1568 to avoid the battle against the troops of William of Orange. This important historic event is described in the eleventh verse of the Dutch national anthem, Het Wilhelmus. The central square at our resort is named after the Dutch national anthem, and the street names have been derived from the notorious period from the Eighty Years' War. Would you like to enjoy a wonderful stay in the natural environment of Dousberg?
View all accommodations
Explore the surroundings during your stay in Maastricht
There are many things to do and explore in the beautiful surroundings of Maastricht. And you can also have lots of fun at Dormio Resort Maastricht! Explore our extensive facilities or visit our cosy restaurants! Would you like more tips about the beautiful surroundings of Maastricht? Our colleagues at reception will be happy to give you all the details. Dormio Resort Maastricht is the perfect destination if you want to enjoy the impressive surroundings of Maastricht but fully unwind at the most prestigious holiday park in Limburg at the same time.