Experience the best activities in and
around Berck-sur-Mer during your stay
Activities in and around Berck-sur-Mer
---
Only 900 metres from sandy beach
Active water and wind sports
Great activities for young and old
There are many things to do in and around Dormio Resort Berck-sur-Mer! The wide sandy beach is only 900 metres from our resort. Even if you are not a beach lover, you will find all kinds of great activities in and around Berck-sur-Mer! Find out about a number of popular activities in the area below.
Book your stay here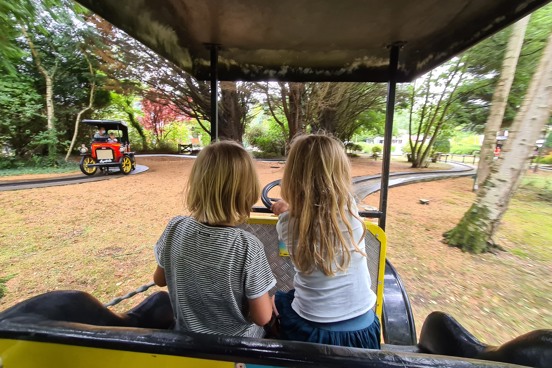 Bagatelle theme park
At a stone's throw from Dormio Resort Berck-sur-Mer you will find the Parc Bagatelle theme park; a great place to go with the whole family! Parc Bagatelle has a combination of traditional rides and modern rollercoasters and exciting wild water rides. The theme park is a great day out for families with young children. Your kids can take the driver's seat in the vintage cars, you can complete a course on a rocking horse together or you can take a ride through the park on the wild west train. Are your kids a bit older or are you with adults only? You too will find exciting activities in the park!
Please note that amusement park Parc Bagatella is only open in spring/summer.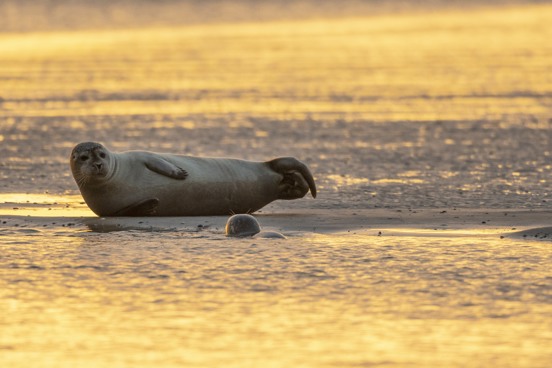 Seal spotting and nature walks
The French Opal Coast is a perfect place for wonderful walks in the beautiful dune landscape and along the azure bays. Near Berck-sur-Mer you will find the beautiful Authie Bay. A seal colony lives on the sandbanks of this bay; you can admire the seals from Berck. Or spot them while doing one of the beautiful "Les Sentiers De La Baie" guided walks in the Somme Bay or the Authie Bay. The guides will tell you everything about the flora and fauna in the beautiful bays. A great activity and a unique experience for young and old!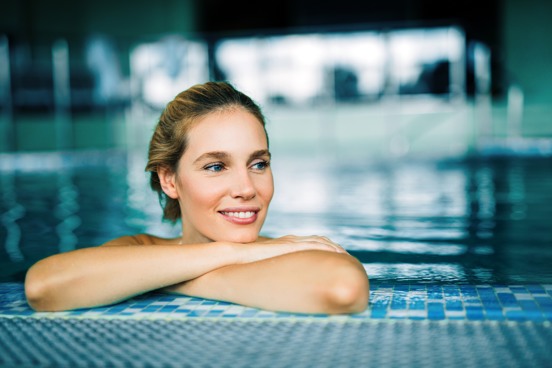 Indoor swimming-pool
Is the weather not good enough for the beach? You can also go for a swim in the public indoor swimming-pool, situated on the attractive boulevard of Berck-sur-Mer. This swimming-pool has a competition pool, a wave pool and a slide. You can also fully unwind in the saunas, the haman or the relaxation room.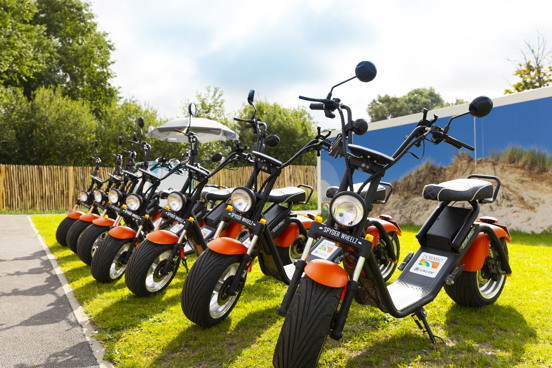 Riding an e-chopper along the Opal Coast
During your stay, exploring the beautiful Opal Coast is an absolute must-do. You can explore the surroundings on foot or by bicycle, but you can also ride a cool e-chopper! These electric motorcycles have broad tyres and high handlebars, which give them an eye-catching appearance. The e-choppers have a maximum speed of 25 kilometres per hour and can be hired from reception at our resort. When will you come along to explore and blow away the cobwebs on an e-chopper along the beautiful French coast?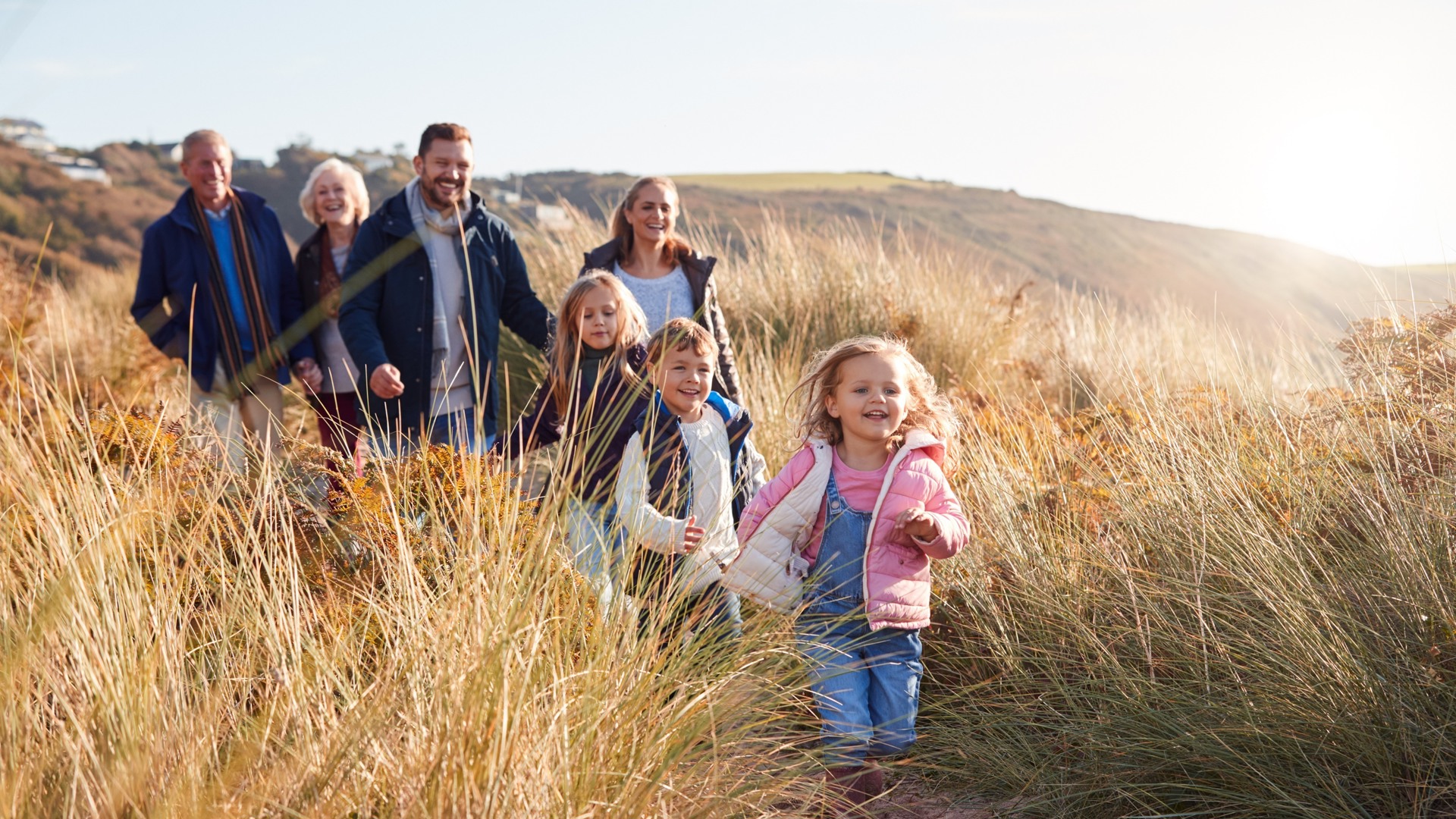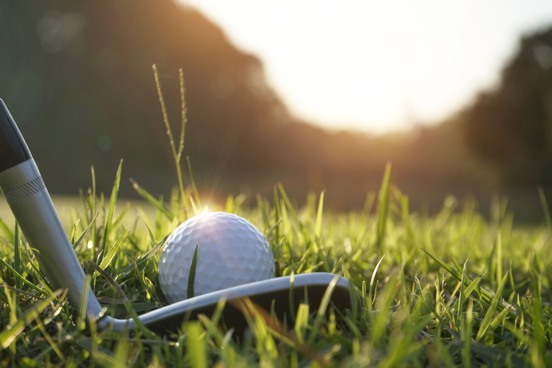 Playing golf in Le Touquet-Paris-Plage
In the vicinity of Dormio Resort Berck-sur-Mer, golf enthusiasts can play to their heart's content. The beautiful Golf de Berck golf course is within walking distance of our resort. This golf course is not only suitable for advanced players; beginners can take challenging golf lessons here, taught by an enthusiastic professional!
In the village of Le Touquet-Paris-Plage you will find Golf Du Touquet, an 18-hole golf course. The greens are in the midst of a unique, natural environment, between the attractive dunes and woodlands. This makes Le Touquet one of the most beautiful golf courses in Europe! Le Touquet-Paris-Plage is only a 22-minute drive from Berck-sur-Mer. Experienced golfers will also find this a challenging course!
Karting near Dormio Resort Berck-sur-Mer
Are you a speed and adrenaline junkie? You can have a great time on the karting track in Berck-sur-Mer! This is a 600-metre outdoor circuit.. There are adapted karts for children aged 7 and over and for people with a physical impairment. You will find the Opal Karting circuit at Parc d'activités de la Vigogne in Berck. A great activity for young and old! Who will be the first to cross the finishing line?
Book your stay here
Kite surfing on the beach of Berck-sur-Mer
The sea near Berck-sur-Mer is the perfect place for kite surfing. There is enough wind and space to enjoy this exciting water sport on the sea waves. Do you want to learn how to kite surf, or do you only want to hire kite surfing equipment? In either case, Opal Kite will be able to help you. You can also try out other sports involving wind or sails here, like mountain boarding!
Horse-riding on the beach
Have you always wanted to go horse-riding along the coast or through the dunes? You will be very welcome at the riding stables in Berck-sur-Mer! Gallop along the beautiful sandy beach, through the beautiful dunes and the breathtaking Authie Bay. You can go for a 1-to-2-hour ride with a professional guide, either individually or with a group.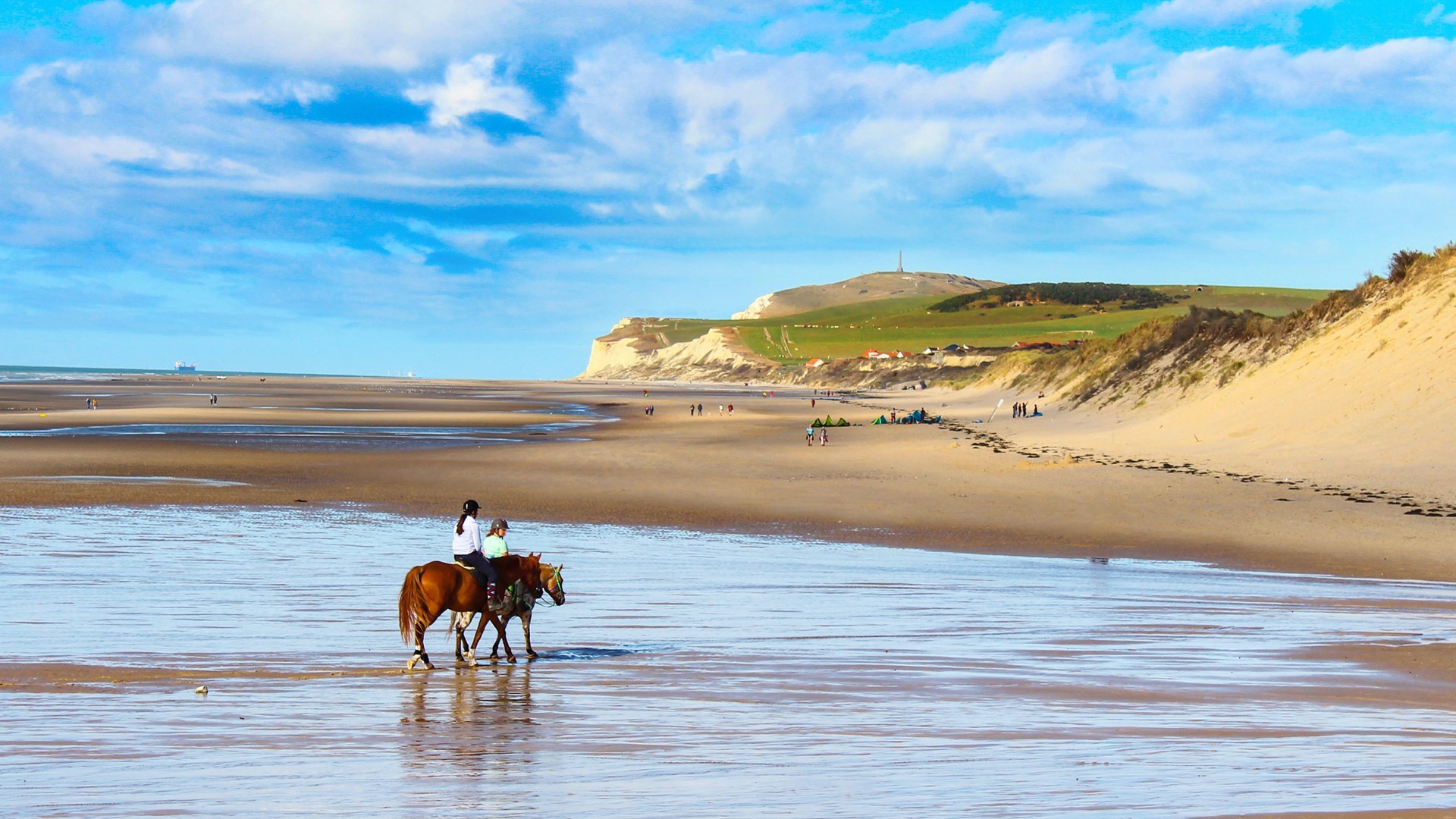 Nausicaa Boulogne-sur-Mer
Explore the largest aquarium in Europe in Nausicaá Boulogne-sur-Mer; it takes about 45 minutes by car to get there from the resort. You will find 40 different animal species here, including grey sharks, sardines, rabbitfishes and manta rays. And there is lots more to see here, like a tropical lagoon, a wall aquarium, a sea lion reserve, a shark aquarium and several exhibitions.
Tip: The touch basin has several animal species that are sensitive to movements; you are allowed to touch them. This is a unique way to connect with these inquisitive animals.
Go to the casino for a flutter
The former bus station in Berck has been converted into a friendly casino. The perfect place to spend an afternoon or evening with friends or family! The casino is based in one of the most authentic buildings in the town; it is a listed building. Here you will find 8 English roulette wheels with electronic blackjack, 75 fruit machines, 2 blackjack tables and a cosy bar.
Book your stay here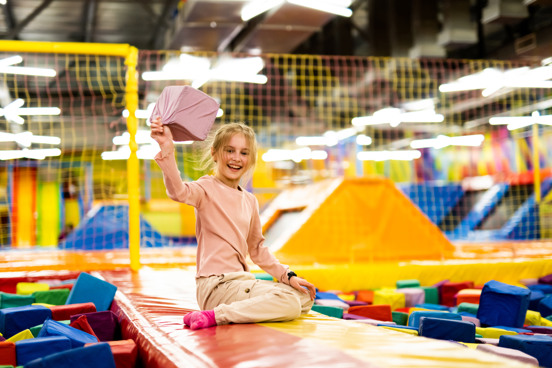 Play parks for young and old
The Sunset Kids indoor play area in Berck-sur-Mer is a must-visit for children! Here small adventurers aged up to 12 can have fun with trampolines, slides, labyrinths, ball pools and much more.
Ready for an even bigger challenge? It takes about 20 minutes by car from our resort to get to an even bigger outdoor play paradise, covering an area of 50,000 m2. Here you can enjoy a number of activities in the water, on land or in the air. Enjoy the many slides, obstacle courses and activities like bubble football and miniature golf. An unforgettable day out for young and old!
Opalaventure climbing park
Another great day out for the whole family is a visit to the Opalaventure climbing park. Following an adventurous route, you climb from tree to tree in a beautiful setting. The climbing park is situated in the middle of the Opal Coast in a 7-hectare wood, only half-an-hour's drive from our resort. Opalaventure offers a range of options for different ages and levels. A special feature of the park is its focus on and respect for the natural habitat. The trees are protected against any damage and no nails or screws are hammered into them. You can therefore enjoy an eco-friendly, challenging activity for the whole family in Opalaventure!
Sweet shop Le Succès Berckois
If you have a sweet tooth, the sweet shop Le Succès Berckois in Berck-sur-Mer will be the perfect place for you! During a guided tour you will hear about the history of making sweets, you will see how sugar is poured and you will get a hot lollipop for making your own sugar sculpture. A great day trip for the whole family!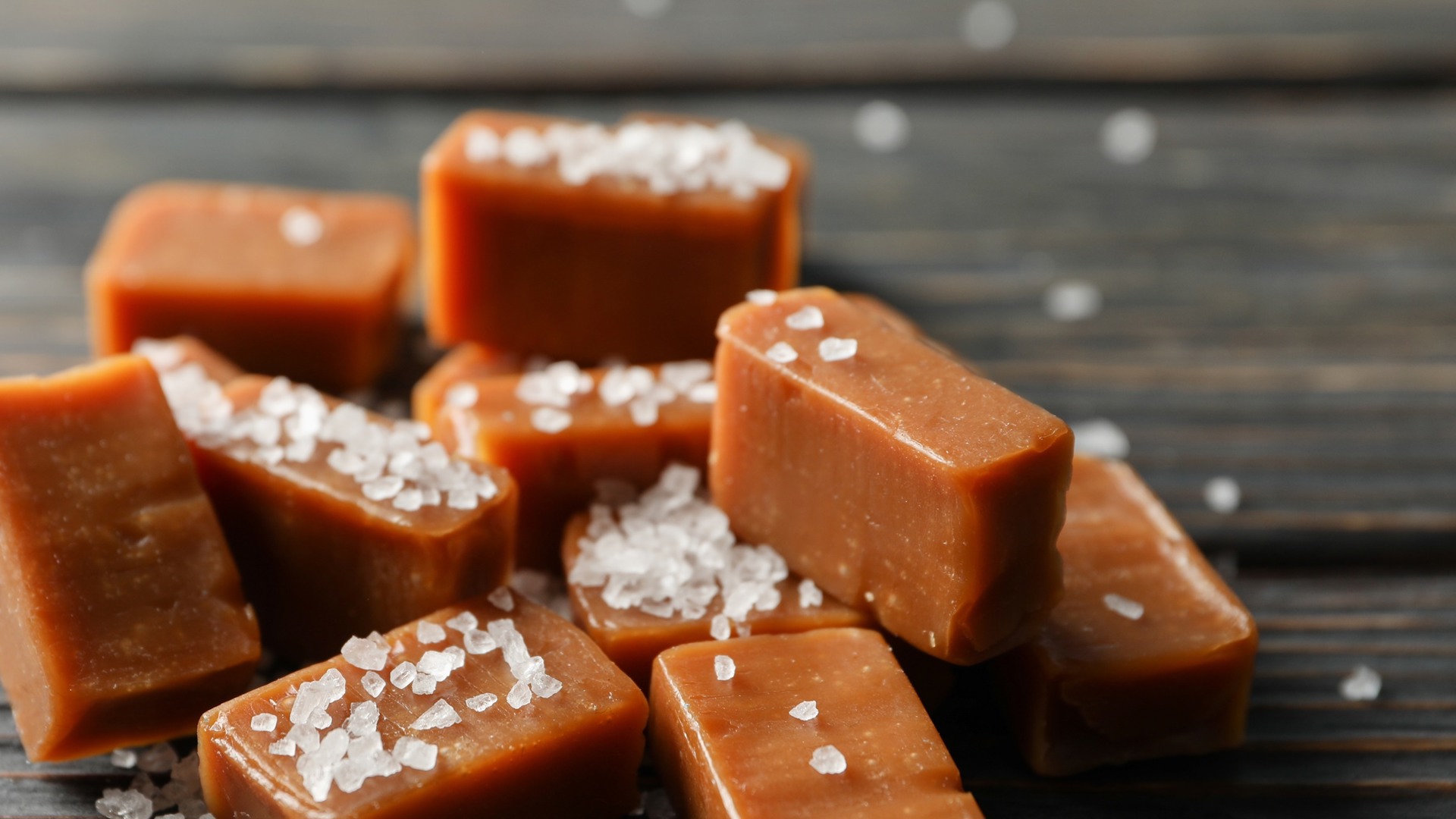 More tips for great activities in and around Berck-sur-Mer
Of course there is lots more to do in Berck-sur-Mer and its beautiful surroundings. At the reception of Dormio Resort Berck-sur Mer we will be happy to give you information about all the options. Book your stay at Dormio Resort Berck-sur-Mer now!
Book your stay here