Play a round of golf on a golf course
offering great views
Play golf at Dormio Resort Maastricht
---
9 and 18-hole golf course around the resort
Golf on Dousberg or in the Ardennes
15% summer discount during your stay
Do you enjoy playing golf? Dormio Resort Maastricht is the perfect destination for you! You will find two beautiful golf courses in the immediate surroundings of the resort. International Golf Maastricht is situated at the top of Dousberg, around the resort, and comprises 27 holes on both Dutch and Belgian soil. Golf Henri Chapelle is also situated in a beautiful green, undulating area. This golf course has 45 holes! Combine your stay at Dormio Resort Maastricht with playing golf in beautiful surroundings!
Discover all activities
Check out the golf course International Golf Maastricht
The golf course of International Golf Maastricht, "De Maastrichtsche", surrounds Dormio Resort Maastricht. The golf course is adjacent to woodlands, lanes and fields and has been beautifully integrated into the natural landscape. It is one of the highest golf courses in the Netherlands and offers great views of the Netherlands and Belgium. An impressive view while you are playing golf!
Book your stay in Maastricht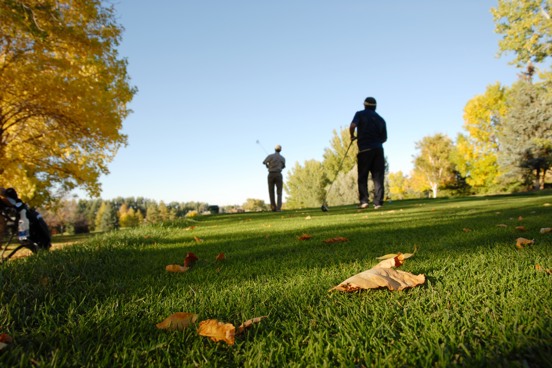 Golf on the border between the Netherlands and Belgium at International Golf Maastricht
The Championship Course of International Golf Maastricht is a large, varied golf course of championship quality with 18 holes, covering an area of 75 hectares. It looks magnificent and is popular among true golf enthusiasts. The differences in height, water features and strategically positioned bunkers provide challenging signature holes. This golf course also takes you across the border: start in the Netherlands and finish in Belgium!
Play golf on a special golf course
International Golf Maastricht is a unique golf course with extensive practice facilities and golf pros who will be delighted to help you improve your swing. In the cosy clubhouse you can enjoy Maastricht hospitality after your round!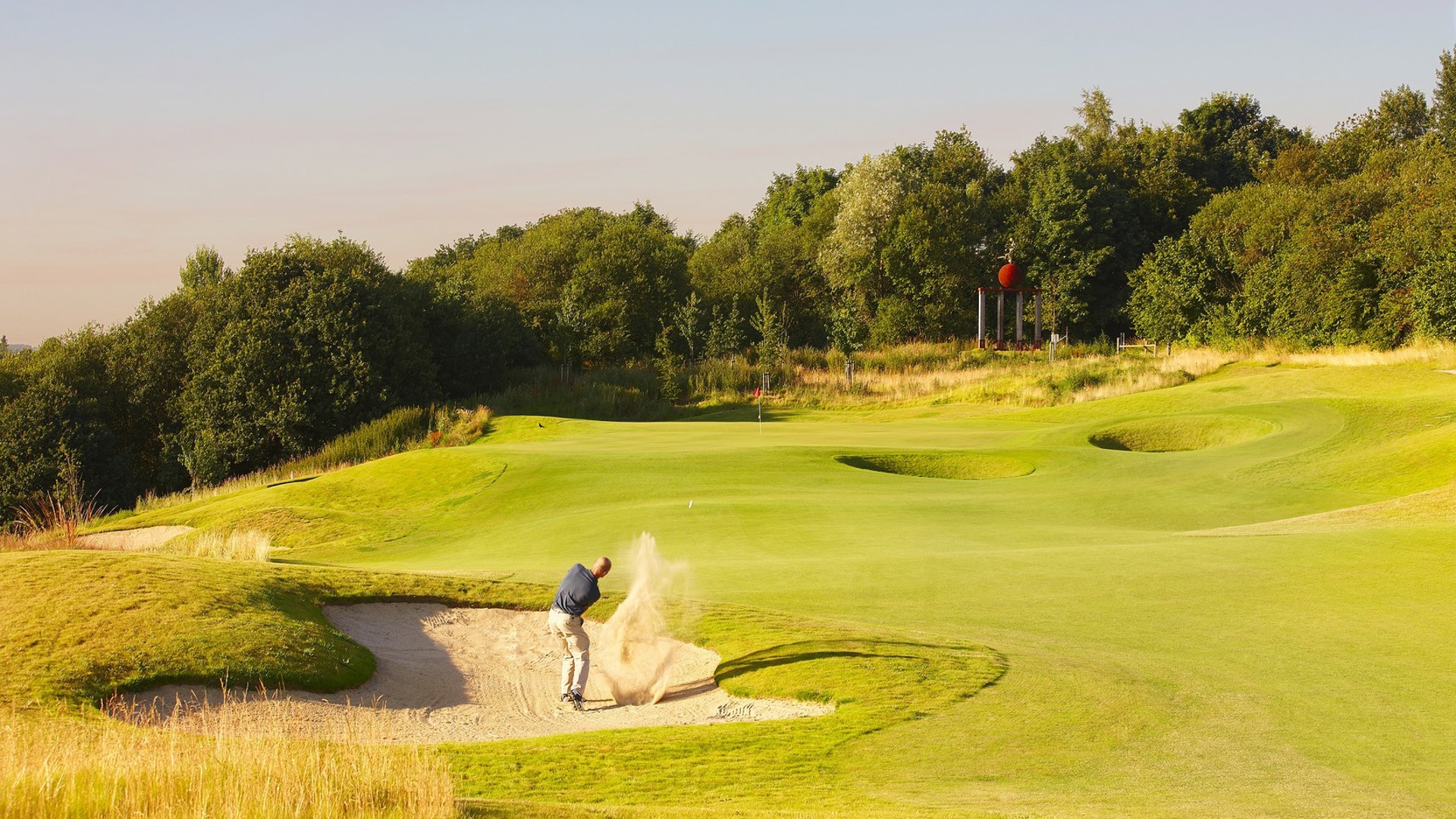 Visit the beautiful golf course Henri-Chapelle
The golf course Henri-Chapelle is situated in an exceptional area in the middle of the Belgian Ardennes; it only takes 35 minutes by car to get there from Maastricht. The landscape is typical for Pays de Herve: green and undulating. The golf course fits perfectly in this magical area and is surrounded by beautiful trees, hedges, fields and fruit trees.
Book your stay here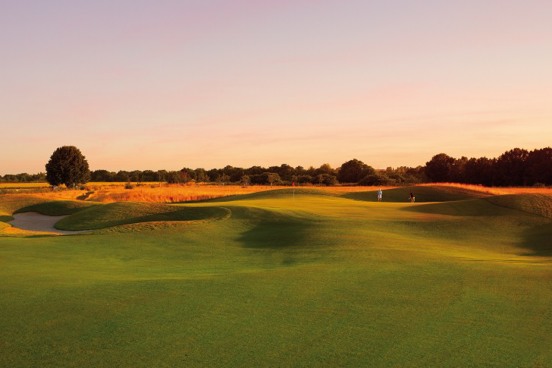 Three different golf courses at Henri-Chapelle
The golf course at Henri-Chapelle actually consists of three different courses, so there is one to suit everyone. Les Viviers is the 18-hole Champion Course of Henri-Chapelle. This spectacular course consists of valleys, water features and bunkers and is also a great challenge for experienced golfers.
The Le Charlemagne golf course is an 18-hole course which is bound to surprise you. This course is shorter than Les Viviers, but technically more demanding. Le Charlemagne is a high-quality course for any golfer wishing to improve his or her technique. La Chapelle is a 9-hole course with shorter distances for the enthusiastic novice. This course is very suitable as a first introduction to a golf course.
15% summer discount for Dormio guests
As a guest of Dormio Resort Maastricht, you will get a 15% discount* on the summer green fee for adults: the 18-hole Championship Course and the 9-hole Limburg course. You will get the discount at the reception desk of International Golf Maastricht when you show the booking confirmation of your stay at Dormio Resort Maastricht. Perfect if you want to combine a relaxed stay in Maastricht with playing golf on a beautiful golf course!
* This discount does not apply to the 9-hole Championship Course and golf clinics. The driving range is for golfers only; you cannot borrow any clubs.
Book your stay in Maastricht