Go underground in the
cave and tunnel system
Caves of Maastricht Underground
---
Adventure for true daredevils
Walk, cycle or ride a kick scooter through the cave
Dug by human hands
80 kilometres of tunnels
Do you not scare easily and do you like a challenge deep underground? In that case, Maastricht Underground is the perfect destination for you! Combine your stay at Dormio Resort Maastricht with a visit to this spectacular cave and tunnel system in Maastricht. This 'underground' consists of the Fort Sint Pieter, the North Caves, the Zonneberg Caves and the Casemates. What makes Maastricht Underground special, is that the caves and tunnels have been dug by human hands.
Book your stay in Maastricht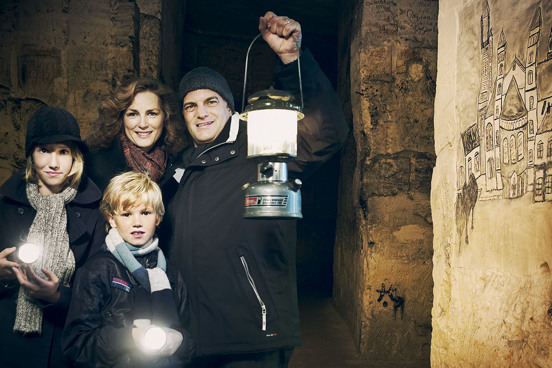 History of Underground Maastricht
In the 18th century, people made the mine passages by sawing out and cutting away marl from the primeval layer of soft limestone. The marl was formed millions of years ago by the pile-up of animal skeletons and scales at the bottom of what then was the sea. What's amazing is that these fossil remains can be seen to this very day in the yellow marl stones on the walls. This defence network of underground passageways, which extends 14 kilometres, was dug to surprise the enemy when the city was under attack. During World War II, this network served as a shelter that could accommodate over 25,000 people. It included a sickbay, bakery, chapel, water wells, and toilets.
Maastricht Underground: an underground adventure
The labyrinth once consisted of more than 20,000 passageways with a total length of 200 kilometres. Nowadays, 80 kilometres of passageways are left. Without a guide, you could easily get lost. The passageways are filled with carved signatures and charcoal drawings. During your visit to the Underground of Maastricht, you will see how the population of Maastricht took refuge in this extensive defence system. You can even discover the deepest secrets of Sint-Pietersberg by kick scooter. For children, there is a special Children Cave Tour in the North Caves.
Discover more about Maastricht
Did you know that...
In World War II, important art treasures, such as the Night Watch, ware stored in the caves of Sint-Pietersberg?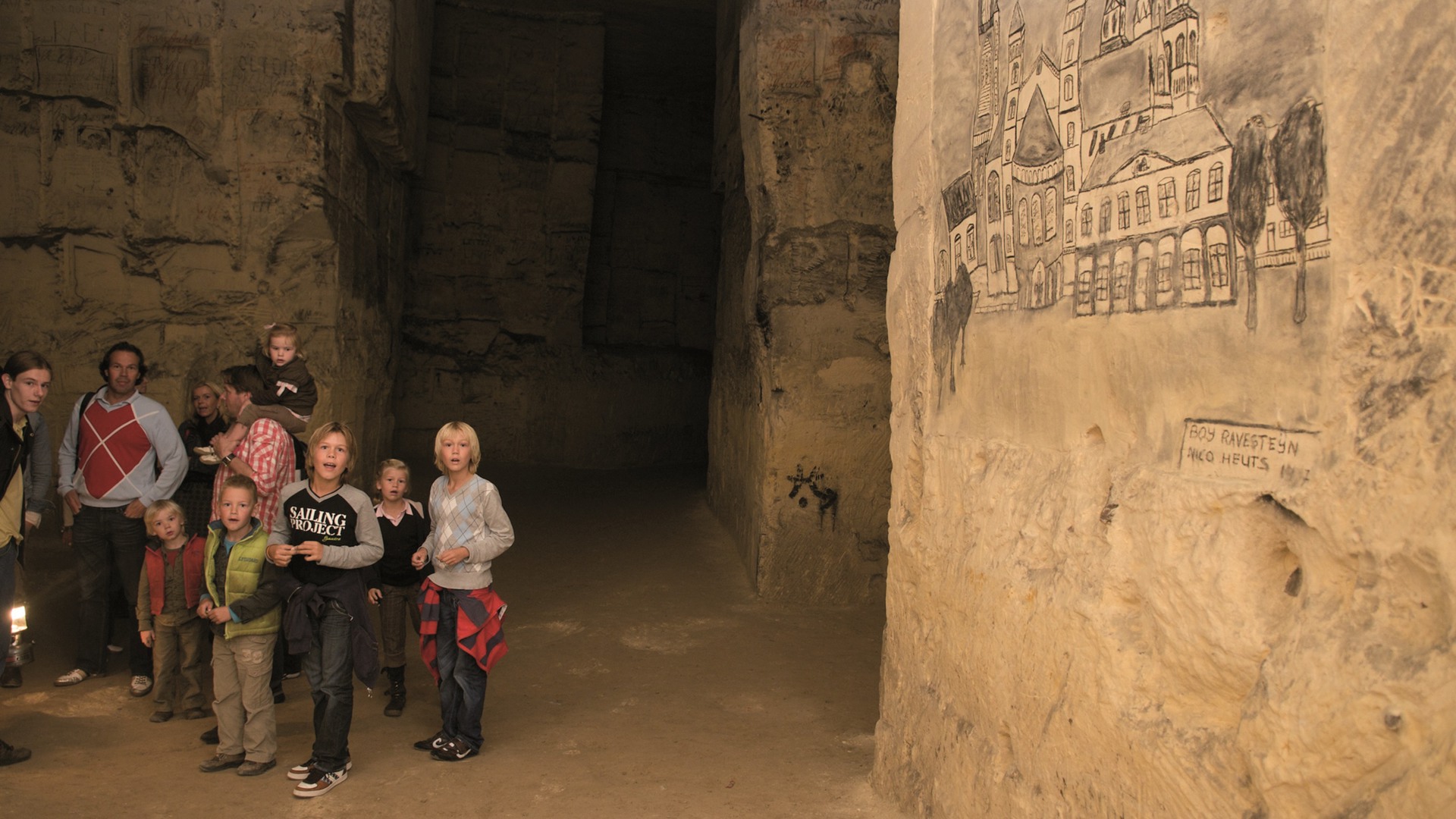 More information about Maastricht Underground
Do you want to know more about the cave and tunnel system? Check the Maastricht Underground website or ask the reception of Dormio Resort Maastricht for more information about a visit to the Underground.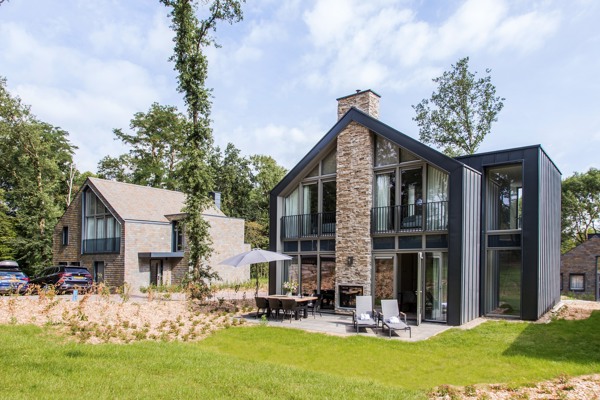 Enjoy a relaxing stay at Dormio Resort Maastricht
After an adventurous trip to the cave and tunnel system of Maastricht Underground, you can probably do with some relaxation! Book a stay at Dormio Resort Maastricht, the most prestigious holiday park in Limburg! Do you want to stay in a Kids Home in the Kids Quarter, a luxury Wellness Home with private sauna or in one of our other comfortable holiday homes? Discover the extensive facilities at our resort and enjoy a wonderful stay in the vibrant city of Maastricht. We look forward to welcoming you!