Rent a bike that suits you from
Bike Rental Dousberg at the resort
Bike Rental Dousberg at Dormio Resort Maastricht
---
Beautiful cycling area
City bikes, e-bikes and children's bikes
Explore the countryside with a guide
Individually tailored advice
Do you want to cycle to Maastricht city centre to go shopping or have a drink on a terrace? Or would you like to explore the beautiful Limburg hills by Bike? At Bike Rental Dousberg at Dormio Resort Maastricht you can Rent a good-quality Bike that completely meets your requirements at a very reasonable price. There is something to suit everyone!
Explore all facilities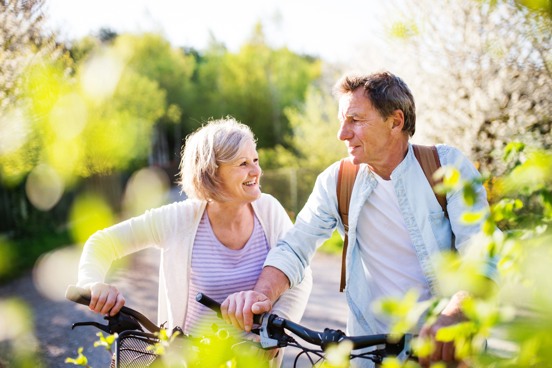 Explore the beautiful surroundings by bike
There are a number of great bike routes in the vicinity of Dormio Resort Maastricht. Rent a bike from Bike Rental Dousberg and explore the beautiful surroundings! You can explore the Limburg hills and beautiful towns and interesting sights like Sint Petersberg independently while being active and using environmentally friendly transport. The vibrant city centre of Maastricht is only 10 minutes from our resort by bike. How convenient!
Find a bike of your choice at Bike Rental Dousberg
Bike Rental Dousberg has a suitable bike for everyone! Here you can rent good-quality city bikes, hybrid bikes and e-bikes. There is also a selection of children's bikes. Bike Rental Dousberg will be happy to give you advice about which bike suits you best and which places you must make sure to visit in this beautiful environment.
Explore the surroundings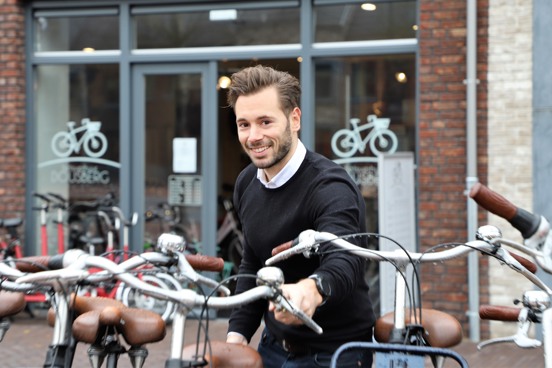 Explore the best places in the area as recommended by Bike Rental Dousberg
Bike Rental Dousberg is run with great passion by true locals. They know the best places to visit in Maastricht and its beautiful surroundings and will be happy to give you all the details. Would you like to get more background information about everything you come across? Go out and about with a guide. That way you won't miss out on anything during your stay at Dormio Resort Maastricht!
Rent a bike for one or more days
You can rent a bike for one day or for several days. We would recommend that you book your bike in advance, to make sure the bike you want is available and that it will be ready for you on time. Of course you are always welcome at Bike Rental Dousberg, even if you have not booked a Bike in advance. You can book a bike on the website of Bike Rental Dousberg.
Book your stay in Maastricht