An unforgettable experience
at Limburg's most luxurious holiday park
Summer holidays in Maastricht
---
Close to the bustling city centre
Perfect for young and old
Extensive facilities
Enjoy a wonderful summer holiday in Maastricht. For an unforgettable summer, you don't have to cross the border. In Burgundy Maastricht, you can celebrate your summer holiday in your own country, but thanks to the beautiful hilly landscape of southern Limburg, you will still feel like you are abroad. At Dormio Resort Maastricht you can enjoy a great stay and a carefree summer. Book this summer with 15% off all accommodations for 6 people or more until August 27, 2023.
Discover our tips for an unforgettable summer holiday.
Book your summer holiday
Carefree summer holiday in Maastricht
Just 10 minutes by bike from the famous Vrijthof is Dormio Resort Maastricht: the most luxurious holiday park in Limburg. In our resort, you can celebrate your summer holidays in several luxury flats and spacious holiday homes. Stay with the whole family in a specially equipped Kids Home, enjoy the Burgundian lifestyle in an apartment, relax completely in one of our Wellness Homes or immerse yourself in luxury in our exclusive Master Villas. All our residences are fully equipped to make the most of your summer holiday.
See all accommodations
Extensive facilities at Dormio Resort Maastricht during the summer holidays
There is plenty to do during the summer holidays at Dormio Resort Maastricht. The youngest guests can visit the Mio Kids Club for a fun entertainment programme, and for teenagers challenging activities are organised at the Dormio Fun & Active. While the children are entertained, you can enjoy a nice snack and a drink on the terrace of the cosy Wilhelmus. Burgundian enjoyment is central to our resort. Therefore, you should not miss during your stay a sumptuous dinner from 't Proeflokaal Eten. Do you want to know what else the resort has to offer during the summer holidays?
More about our facilities
Take advantage of the best activities during your summer holidays in Maastricht
In summer, there is plenty to do in Maastricht for young and old alike. Make your summer holiday in Maastricht unforgettable.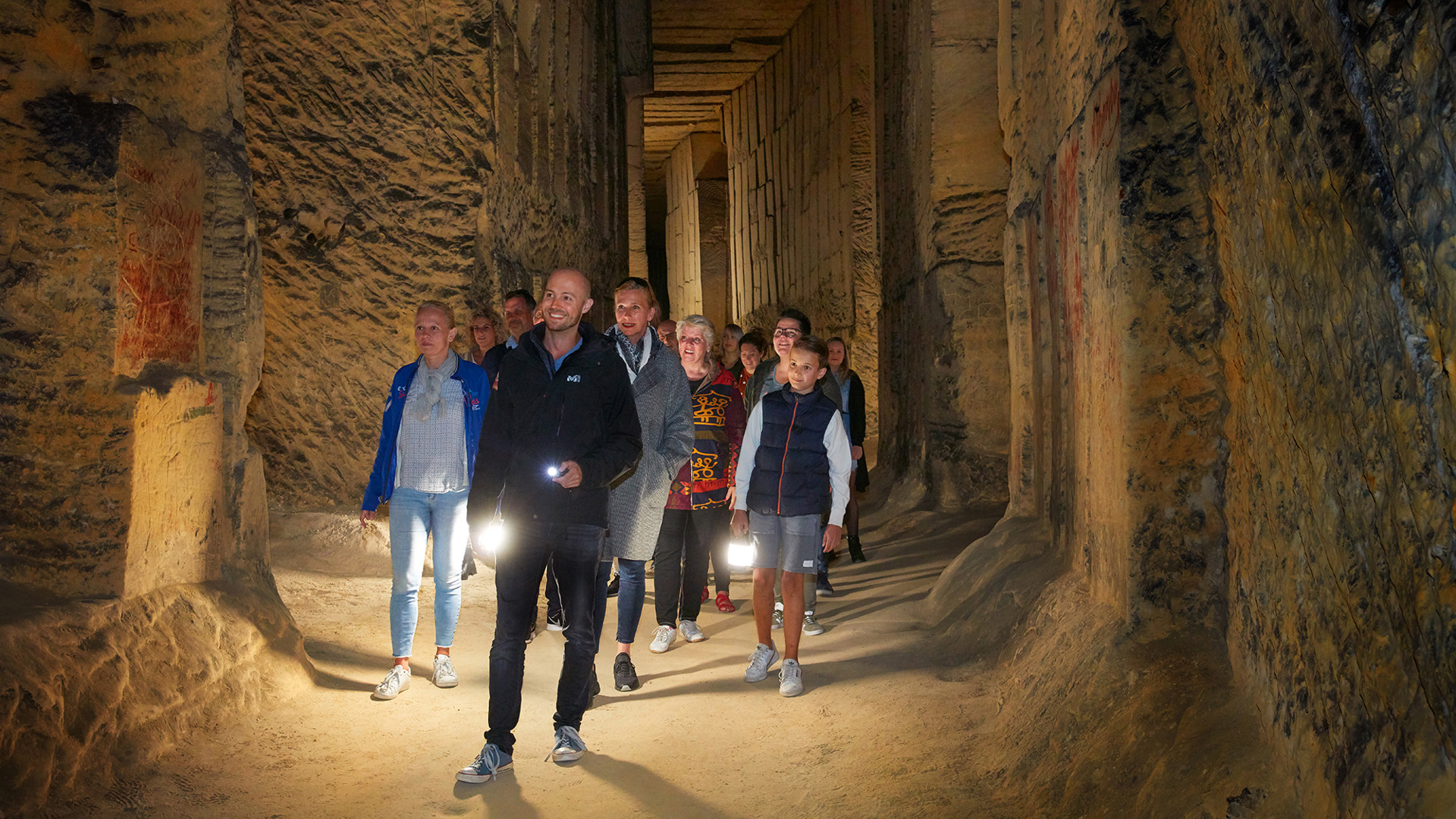 The best summer holiday events in Maastricht
Maastricht is known as a real event city. Various events are also organised in and around Maastricht during the summer holidays. In July, you can enjoy the traditional summer evening concerts by André Rieu on the Vrijthof square. In August, you can enjoy the most delicious snacks and drinks at the open-air restaurant Preuvenemint. Both events are highly recommended during your summer holidays in Maastricht.
See all events
Explore the city of Maastricht and its surroundings during your summer holiday
South Limburg is known for its Burgundian character, beautiful nature and Limburg hospitality. There is a lot to do in this beautiful region during the summer holidays. In the historic centre of Maastricht you can go shopping or take a pleasant stroll through the old streets. In the city of Valkenburg you can visit the caves and there are also many hiking and cycling trails that will take you through the most beautiful parts of the South Limburg countryside. Don't forget to enjoy new sights and taste authentic Limburg custard along the way.
Find out more about the region
Summer holidays in Maastricht
Enjoy a great summer holiday in Maastricht and book a stay in one of our luxury holiday homes. Our complex is located in a natural setting at the top of the Dousberg and only 10 minutes by bike from the bustling city centre: the ideal combination of quiet nature and the lively city centre.
During the summer holidays, you can enjoy extensive facilities such as several restaurants, a bicycle rental, golf on the adjacent golf course and an indoor swimming-pool. Do you want to completely unwind? Then visit the luxurious wellness centre and spa at our resort.